HTC EVO View 4G Hands-on
4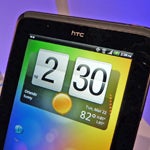 As expected, Sprint announced its version of the HTC Flyer, but in keeping with tradition already, it's relying on the brand recognition that comes along with EVO. With the
HTC EVO View 4G
in bound some time this summer, Sprint will have a venerable Android powered tablet in its lineup. Granted that it won't be launching with the tablet optimized Android 3.0 Honeycomb platform, it aims to ease the pain by presenting the latest version of the Sense UI running on top of Android 2.3 Gingerbread. Obviously it will offer all the great aspects of any tablet out there in the market, but the addition of HTC Scribe technology will more than likely give people yet another way of interacting with it.
Impressively, the HTC EVO View 4G easily reminded us of a super-sized version of the HTC Desire HD or Inspire 4G – that's partly because it implements almost the same colored finish and design. Solidly built all around,
we like the overall design
and quality of the HTC EVO View 4G since it utilizes a metallic outer casing with some spots coated with that soft touch material. For something using sturdy materials, it doesn't necessarily make it feel all that heavy in the hand, but we do feel that it's slightly wider than most other 7" tablets out there. Despite that, the HTC EVO View 4G is some sexy looking tablet that supremely leaves its plastic counterparts out in the dust in the design department.
Although it decides
to forgo using a dual-core chipset
of some sort, its 1.5GHz Qualcomm Snapdragon processor is still equipped in handling even the most demanding processes out there. With Android 2.3 Gingerbread installed, the latest version of the Sense UI provides a 3D cube like interface with its homescreen, which is a nice departure from the usual experience, while still offering all the useful set of HTC specific widgets on board. Outside of that, there isn't much of a difference with the usual core experience, but we're curious to see how HTC will improve its creation when Honeycomb rolls out for it down the road.
And since it has 4G in its name, it'll take advantage of all the wonders of Sprint's 4G WiMAX network – which will hopefully work well with video chat thanks to its 1.3-megapixel front facing camera. Furthermore, you've got a 5-megapixel auto-focus camera for taking regular shots – albeit, it's rather puzzling to not find a flash with it. And finally, it'll offer support for HDMI out and DLNA to share content stored locally on the tablet to other devices. In fact while checking it out, it's just nice being able to interact with the HTC EVO View 4G while seeing everything load up on a high-definition television.
If using your finger to interact with its touchscreen isn't precise or accurate enough, it's Scribe technology
will allow you to use a stylus
with it. Using it, we find handwriting to be more comfortable and natural with it – but it still doesn't beat using the on-screen keyboards for typing of course. Also, graphics artists will particularly adore it since it provides the control and editing functions in sketching out photos by hand.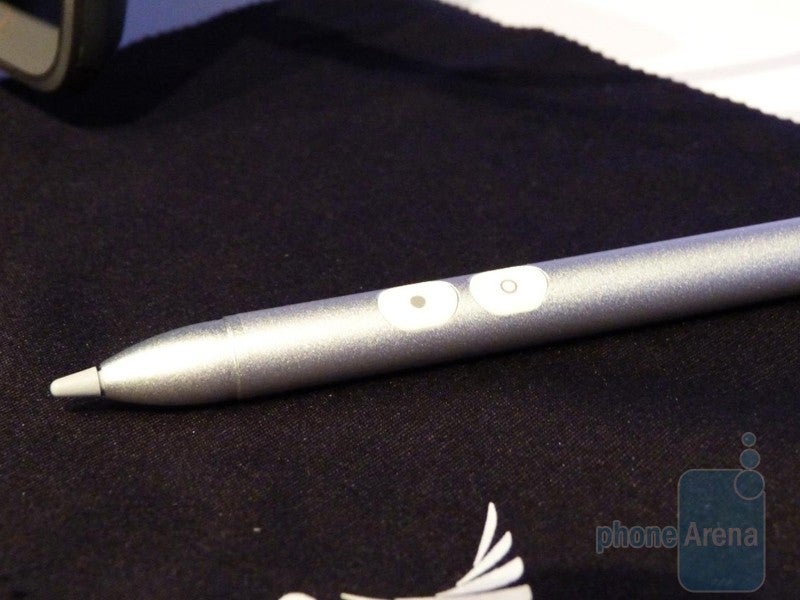 HTC Scribe Technology Demonstration
Now that HTC is officially getting into the US tablet market, it's going to have some tough competition when it's released in the heat of the summer. Packing some impressive items under the hood, combined with its solid industrial design, the HTC EVO View 4G should make a name for itself thanks to the branding. Obviously, the HTC EVO 4G managed to make a name for itself in the broad smartphone market, but it'll be interesting to see whether or not the EVO View 4G will have a similar impact here in the US tablet market when it's launched.

HTC EVO View 4G Hands-on

HTC EVO View 4G Demonstration

HTC Sense for tablets Demonstration