HTC EVO Shift 4G getting update to fix MMS/SMS problem
9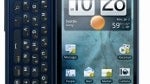 A forgotten name in Sprint's lineup of 4G handsets is about to
get an update to fix an pesky bug
. The HTC EVO Shift 4G was launched in January of this year, which seems light years away when it comes to smartphones. A 3.6 inch WVGA screen and a 800MHz Qualcomm MSM7630 processor give away the difference that 7 months can make in the handset industry, although to be fair, this was never meant to be a high-end phone.
One thing that the HTC EVO Shift 4G has that its big brother doesn't is
the side sliding QWERTY keyboard
, which helps promote the device as a 4G enabled handset for those who like to text. The problem, though, is that a bug is affecting the ability of MMS/SMS messages to be sent to the recipient. The good news is, next Monday users will be getting an update from Sprint that is like the proverbial can of Raid-
it kills bugs dead
. Although fairy tale endings don't normally occur in real life, after the update to v2.76.651.5, HTC EVO Shift 4G users will live
happily ever after
.
source:
Sprint
via
AndroidCentral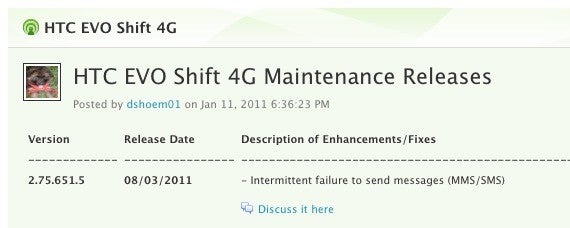 An update to v2.76.651.5 for HTC EVO Shift 4G owners is coming August 8th