HTC Droid DNA comes unlocked for use with any SIM card
31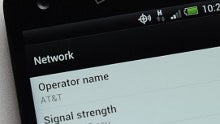 Since the
HTC Droid DNA
comes with a quad-core Snapdragon S4 Pro onboard, which has the MDM9615 baseband radio as an added bonus, it supports most carrier network systems worldwide.
All that jazz means that it is suitable for a world phone, and one you can also use on AT&T and T-Mobile in the USA, provided that Verizon is nice enough to unlock it, or you find a way around it.
What if it is not locked at all, though? That's precisely the case with the Droid DNA, it seems, so you can pop in any SIM card, enter the network settings, if needed, and use it freely outside of Big Red's zone of influence, too.
The phone doesn't support T-Mobile's 1700 MHz band, so you won't be getting high download speeds there, but for AT&T and Europe/Asia frequencies you are golden. Verizon might still lock it with an update, but so far so good.