HTC Desire P and Desire Q leak, assumed to be new mid-range Android smartphones
11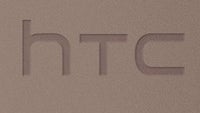 This leak is of the kind that annoys us the most. It appears that HTC has a couple of new smartphones in stock known as the HTC Desire P and HTC Desire Q. Sadly, the thing is that we know barely anything about them.
Both handsets have been given regulatory approval in Taiwan, meaning that we might see them launch officially in the coming months. The documents published by the country's broadcasting regulator reveal that the model numbers of the HTC Desire P and Desire Q are T326h and T328h respectively. It is also indicated that the two are 3G devices. Further information about these two smartphones is shrouded in mystery.
Of course, that doesn't mean we can't speculate all we want. Given HTC's present Desire lineup we can assume that the new Desire P and Desire Q smartphones are of the mid-range class. Sure, at least one of them might turn out to be an entry-level handset,
although we seriously doubt that
. Also, we're keeping our fingers crossed hoping that the two will launch will Jelly Bean out of the box. Android 4.0 is just so 2011.
The launch dates and availability of the HTC Desire P and HTC Desire Q, in case they ever see the light of day, are anyone's guess at this time. We'll be keeping an eye out for further leaks about them.