HTC CEO Peter Chou to make major announcement on Thursday morning
27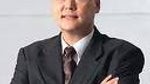 So just what is on Peter Chou's mind? We
will know soon enough
when the CEO of HTC makes a major announcement Thursday morning at 11:30am EDT. There is some speculation that Chou will comment on the
patent infringement case that Apple won
against HTC. The last time we
reported
on Chou's comments on the case, he called it a mere distraction.
HTC has some devices upcoming like the
HTC Puccini
tablet coming to AT&T, the high end
HTC Vigor
for Verizon and the
HTC Kingdom
for Sprint. But at this point, any announcement concerning launch dates, pricing or spec changes relating to the trio would most likely come from the respective carrier. As far as being a new phone or tablet, that is doubtful as major new product announcements are usually given more than just 24 hours of lead time.
It wasn't so long ago that HTC was a
mere contract manufacturer
in the industry. Now, when the CEO of the Taiwan based company talks, even if it just a teleconference, it is considered big news. Check with us tomorrow morning and we will let you know what Mr. Chou tells the world.
source: HTC via
AndroidCentral
**UPDATE**
The news is out. HTC has entered into an agreement with Beats by Dr. Dre to give owners of HTC smartphones the chance to hear the highest-quality sound possible. The Beats by Dr. Dre blog has leaked the story ahead of Peter Chou's teleconference.
What we know is that HTC will invest $300 million in Beats Electronics LLC and in return become a partner with the company. Beats Electronics remains an independent company and the first HTC phone to include Beats by Dr. Dre will come out this fall with Best Buy among other retailers, offering the smartphone.
source:
BeatsbyDr.Dre
via
AndroidCentral