HTC Butterfly sales going well, HTC had to boost shipments
22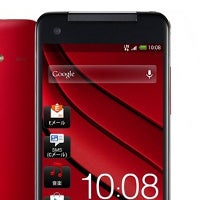 HTC is one company in desperate need of a comeback. After being the poster child of Android success until the last quarter of 2011, it all started sliding down for the Taiwanese phone maker, and it's been trying to regain sales and market share ever since.
And now, as it was the first to bring a mass 1080p device to market with the 5-inch HTC Butterfly, the company is enjoying a small comeback. It's still in the early stages, but the Butterfly seems an important part of what's happening.
"Based on our initial feedback, the phone has become very popular in Japan and we have been endeavoring to boost our shipments,"
HTC said.
The HTC Butterfly will start arriving in larger quantities around the end of the month, according to HTC North Asia president Jack Tong.
Interestingly, HTC is also said to be changing its strategy, letting flagship devices like the Butterfly sell longer on the market. That is in stark contrast with what market leaders like Apple and Samsung are doing. Apple for instance is said to be actually speeding up its product cycle to introducing two products a year instead of just one.
Also, HTC plans to widen its presence in more affordable devices, that should allow it to grow its presence in China.
source:
Focus Taiwan
via
Android Authority