HTC 10 sports unlockable bootloader and a warranty to go with it
17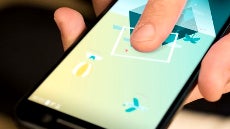 The new
HTC 10
will feature a couple of models, depending on the markets and carriers it is sold at - Russia and India, for instance, are getting the
HTC 10 Lifestyle
with Snapdragon 652 and 3 GB of RAM, instead of 4 GB. In the US, we are getting the Snapdragon 820 version, and one Unlocked variant that you can preorder as we speak, with shipping starting in about two weeks.
That model, which is sold on HTC's own website, is apparently coming with an unlockable bootloader, promising oodles of hacking and modding fun for an already great handset with
polished software
. Here's HTC's statement on the matter:
HTC is committed to assisting customers in unlocking bootloaders for HTC devices. However, certain models may not be unlockable due to operator restrictions. We continue to work with our partners on this, check back often for ongoing updates about unlockable devices.
So, as far as the currently available for preorder version on HTC's site goes, it seems to be mod-friendly, and HTC even stated that certain warranty events will be covered, regardless of the unlockable bootloader, or, rather, it inferred it as an opposing statement: "
not all claims resulting or caused by the unlocking of the bootloader will be covered by the warranty.
" So far, so good, if it wasn't that pesky issue with
the $699 pricing for the unlocked HTC 10
, of course, but to each their own. The carrier versions might be cheaper, if subsidized, yet they come with all sorts of restrictions and software update delays.