HTC 10 Nougat update delayed for mainland Europe
8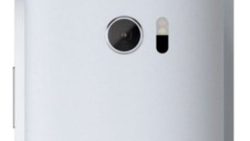 HTC 10
owners in mainland Europe might be a wee bit jealous of HTC 10 owners in the states. It seems that while the latter have received their update to Android 7.0, Nougat remains elusive for Europeans living in the mainland. HTC's Product and Service Director Graham Wheeler sent out a tweet today, noting that Android 7.0 has been sent to HTC 10 owners in the U.K., Russia, Middle East and Turkey.
Unfortunately, Wheeler had to send out another tweet saying that HTC had halted the update to mainland Europe. While he didn't have an exact reason as to why the update was being delayed, he did say that HTC was looking at some technical issues. Wheeler now expects the update to hit mainland Europe in February.
Android 7.0 features an enhanced version of Doze. When your phone is idol for a decent period of time, the apps are turned off thus prolonging standby time and increasing battery life. The latest emoji lineup, Unicode 9.0, can be found, and seamless updates allow a new build of Android to download in the background. Once your phone is rebooted, the updated OS takes over your handset. Multi-tasking multi-screen allows users to view two or more apps at the same time, and a "Close All" button shuts all active apps with a single tap.
If you live in mainland Europe with your HTC 10, there is no need to be terribly upset. Android 7.0 is only delayed, not cancelled, and is just a month away from being available for your HTC 10. We will continue to keep an eye on the situation, because you never know when all of the roadblocks are suddenly removed and you're enjoying that delicious Nougat filling on your phone.
source:
@wheelergd
via
AndroidCentral