HP's Stephen DeWitt takes over webOS, Rubinstein to focus on product innovation
5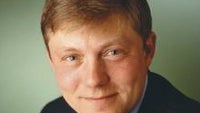 Things haven't been exactly flourishing at HP's webOS division in the last year since the company acquired Palm as reception for both the HP Veer and the HP TouchPad has been lukewarm. And now a major shuffle at the top executive level aims to bring change:
HP's Stephen DeWitt takes over webOS replacing Jon Rubinstein
, who will now "assume a product innovation role." But that's not all – HP seems to be also ditching the name Palm completely by renaming the division to "webOS Global Business Unit."
DeWitt is a sales guy – he has been credited for improving sales and profitability of HP's Personal Systems Group, but he will also be responsible for overseeing R&D and marketing. HP will also try to boost the webOS ecosystem with apps and that's where DeWitt is expected to also make a difference with
"the creation of a fully integrated, global developer and independent software vendor program to deliver new consumer and business applications."
Rubinstein, one of the main people behind Apple's iPod, on the other hand, has always excelled at innovation and engineering. He'll keep his position as a senior VP at HP, while shifting focus to an area where he's proven to be good. What will this bring for webOS and HP's connected devices vision? It's hard to say, but hopefully this can workout in the best way possible with more innovative products running the platform:
"With the launch of webOS 3.0, our team has delivered a world-class platform for HP to leverage going forward, and it is now time to take things to the next level. With webOS under Stephen DeWitt's proven leadership, I'm looking forward to my new role and driving further innovation for webOS and other PSG products,"
Rubinstein summed up.