HP to split into two companies
16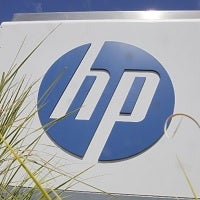 HP has been lacking anything resembling the "Midas" touch lately, particularly in mobile where the company, famous for getting started in a garage, has been absent for years.
That would not mean so much if the company had never ventured into the space to begin with, but HP used to have a rather robust, albeit business centric, mobile product line
known as iPAQ
. When that line-up was unceremoniously dropped, HP was not done, and it wanted to continue to play a role in mobile.
Riding on strong profits from some of its business services and peripherals units,
HP bought Palm
, and promised a plethora of services, content, apps, and integration of webOS and HP's line-up of computing products. It goes without saying that while HP's investment may have been wise, its
execution was a complete disaster
.
While webOS could certainly be seen as "manageable" for a company the size of HP, its acquisition of British software company, Autonomy, in 2011 has proven to be far more troublesome in a landscape of falling revenues, declining market share, and a falling stock price. The write downs have continued since then.
When Meg Whitman took on the role of CEO, one of the things she announced (in addition to relegating
webOS to open source
, then
selling it to LG
), was keeping HP as a company together, and not spin off any business units while it reorganized. Well, two years later, that mindset has changed and HP will split its operations into two distinct companies, one for consumer hardware, and another for business hardware and services. The idea is that two ventures with a narrower focus will perform better.
HP's stock
had been taking a
beating over the past couple years
, but this year it has been making a comeback, thanks to the cost cutting measures that been made thus far. The official announcement about this change will be made on Monday. Since the demise of webOS, we have not seen anything from HP in the mobile game, aside from a series of forgettable Android powered tablets, and some Windows running 2-in-1 devices. HP
and its CEO
have repeatedly stated that it will get back into
the smartphone game
, though this move likely means we will be waiting a bit longer. Unfortunately, the competition is not holding its breath, and neither are we.
source:
The Wall Street Journal