HP to lay off 525 webOS employees
17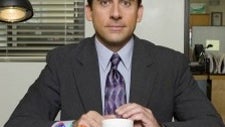 You probably didn't have high expectations about webOS - after all HP announced it's killing all of its webOS devices, but it mysteriously pledged to
"not walk away from the platform."
Well, if you call
laying off 525 webOS employees
"not walking away from the platform,"
HP has done an excellent job at it.
And now the company has finally made it obvious to even the most naive out there that webOS is dead, if you ask HP. Sources close to HP said that the
layoffs are starting this week
.
"As communicated on August 18, HP will discontinue the development of webOs devices within the fourth quarter of fiscal year 2011, which ends Oct 31 2011,"
HP confirmed.
"As part of this decision, the webOS GBU is undergoing a reduction in workforce. Today's actions are part of this initiative. During this time, we stand by our commitment to our webOS customers and will work to ensure that support and service for customers are not adversely affected. HP is exploring ways to leverage webOS software."