HP decides not to monkey around on Palm Pre 2, uses Gorilla Glass on the display
5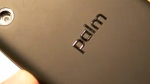 Among the many issues that held back the Palm Pre from becoming the Apple iPhone challenger that everyone thought it would be, was a build quality that many compared to a Fisher-Price toy. Now that Palm has HP's money behind it, the handset can be spruced-up with some better and more solid materials.
For example, the new thinner screen for the Palm Pre 2 is made from Gorilla Glass. That is the same material used on the Motorola DROID line of phones among others. Made by Corning, the invention sat around from 1962 until it was first used in 2008. The specially treated glass is hard to break, dent or scratch despite how thin it is.
Improving the speed of the device was another aim of the team working on the Palm Pre 2. This was done by putting the usual 1GHz chip under the hood. In the video below, HP Senior Product Manager Tim Pettitt explains the changes made to the Palm Pre 2 as the team focused on improving speed and optimizing multitasking on the device. One improvement was to upgrade the camera on the rear to 5MP. Another change was made in the QWERTY keyboard which now makes a "click" that is heard when pressing on the keys.
All owners of the first-gen Pre are expected to be entitled to upgrade to the new webOS 2.0 once the new phone is officially released. Speaking of which, the Palm Pre 2 launched this past Friday in France, with the U.S. version expected to be released by Verizon on November 11th as we have
reported
. With the name recognition and product distribution that HP has around the globe, Palm has decided to sell a GSM model directly to buyers with an unlocked SIM.
source:
webOSRoundup