HP announces two new WM6 smartphones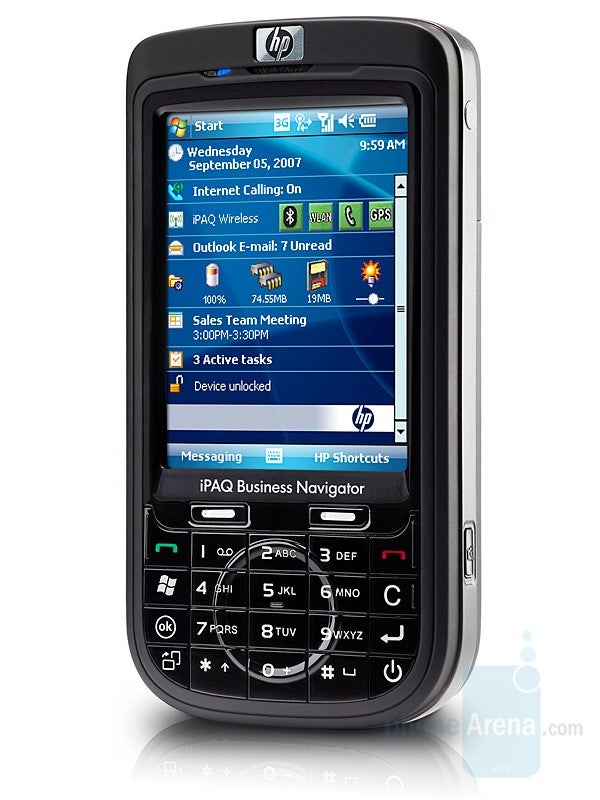 HP iPAQ 600 series
In February, HP announced its first Windows Mobile 6 smartphone and the first non-touch-sensitive display version (Standard edition). This was also its first phone with 3-characters-model, the
iPAQ 500 series
(consisting of 510 and 514). Earlier iPAQ phone models had 4-characters-based models, including iPAQ 6300, 6500, 6900, 6800. The first three were manufactured by HTC, while the latter was a Quanta-production.
Enough history: the iPAQ 500 series put the beginning of the new HP line, which is a reality thanks to cooperation with not-so-popular manufacturers. Now Hewlett-Packard announced two new WM6 devices, both using the Professional edition and featuring touch-sensitive displays.
The iPAQ 600 and iPAQ 900 series have very promising specifications. Both are very similar in functionality, including quad-band GSM and tri-band UMTS/HSDPA 7.2Mbps global-roaming 2G/3(.5)G support, 520 MHz Intel Marvell PXA270 Processor, 256MB ROM and 128MB RAM, WiFi 802.11b/g, and Assisted GPS. These also come with QVGA displays, 3-megapixel auto-focus cameras, Bluetooth 2.0, microSD slots and reasonable size.
The
iPAQ 600 series
will be available as the iPAQ 610c and the iPAQ 610 (variant without camera). Both are bound for the United States market and the European version will probably be modeled iPAQ 614(c) as it was with the 500-series. It is candybar unit with 2.8" display and measures 4.6 x 2.37 x 0.69 in (117 x 60.3 x 17.5 mm) with weight of 5.1 oz (145 g). This series are characterized by the keyboard, which although a numeric one, features a "scroll-wheel" built in. One-handed navigation is achieved by scrolling a finger around the circle in the middle (look at the image above).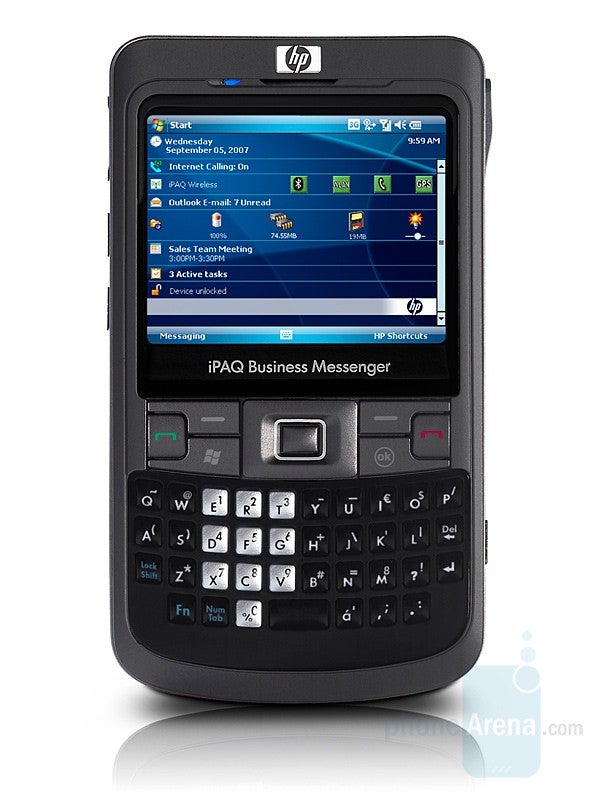 The
iPAQ 900 series
should also form the models numbers as the other HP phones, and the iPAQ 910 will be the model for the US. The display here is in landscape orientation (2.46"-large unit) and the dimension are very similar to the 600-series, measuring 4.45" x 2.52" x 0.63" (113 x 64 x 16 mm) with weight of 5.15 oz (146g). The 900-series add the only thing the 600-ones miss – the full QWERTY keyboard. This makes the form-factor similar to the Motorola Q9h/Q9m and the BlackBerry phones.
HP doesn't announce which is the manufacturer of the new phones, but what the customer cares for is the quality. As long as it is good (as of the iPAQ 510) they should have success.
Unwired
posted rumors that the new iPAQs are based on OKWAP (Chinese manufacturer) phones (which is seen by their pictures) and that either it or Inventec will manufacture them.
source: HP