HP Android tablet visits the FCC, SIM card slot present
5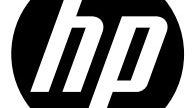 From the looks of it, HP might soon announce a new tablet running Android. The device in question, labeled with a model number HSTNH-B15C, is now listed in the FCC's database, where a few bits of information are revealed. First and foremost, we seem to be dealing with a 10-inch slate here. The size of its screen isn't mentioned specifically, but the tablet's proportions – 26.5 by 17.5 centimeters – seem suitable for accommodating a display of this size. Speaking of dimensions, this HP tablet is 1.5 centimeters thick, according to the filing, which is terrible by today's standards.
Little else is known about the key hardware specifications of this mysterious HP tablet. What we
do
know, however, is that it has a 4600mAh battery and a cellular radio that works on 850/1900MHz GSM networks. There's a pair of cameras as well – one in front and one around the back of the device. The SD card slot positioned on its side allows its storage to be expanded. On the bottom side of HP's tablet we have a pair of speakers, an HDMI output, and, for some reason, two microUSB ports.
The exact name of this HP Android tablet is not being mentioned in the filing. If the device is ever going to be released, then an official announcement might be coming in the near future.