Budget Nokia smartphones galore! The new Nokia 4.2, Nokia 3.2 and Nokia 1.1 Plus are here!
1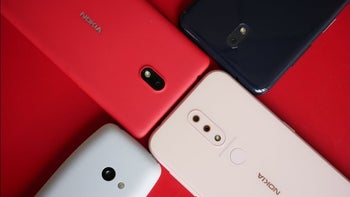 Besides the penta-camera flagship
Nokia 9
, HMD Global pulled the covers off three more devices, positioned far below on the pricing scale. While they can't compete with all the top-tier devices that are being announced these days when it comes to specs, they do have their place on the mobile market, so let's take a look at what each of them has to offer.
Nokia 4.2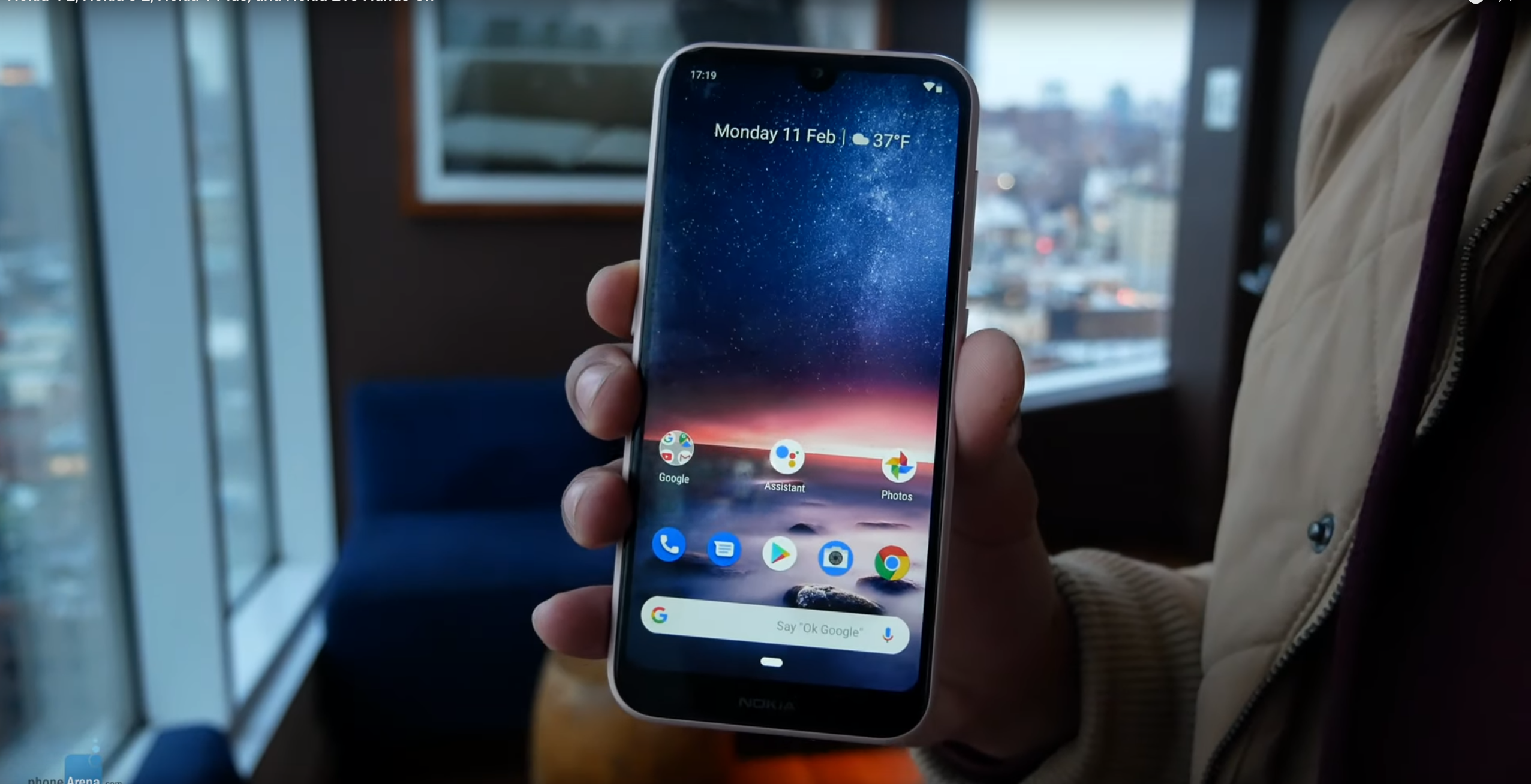 We'll start with the biggest new budget handset, the Nokia 4.2. The body has a glass back and front panels, and under the front one you'll find a 5.71-inch display with 720x1520 resolution with a teardrop-style notch on the top, housing the 8MP selfie camera.
Despite the Nokia 4.2 being a budget device, it still has two sensors on the back, although one is only used for depth-detection (in other words, for portrait mode photos). The other is a 13MP one with an F2.2 aperture. The focus of this device doesn't seem to be on the cameras, however.
HMD has been working in close cooperation with Google for its Nokia-branded phones and now that partnership has reached a new level in the form of a hardware button. The new button is making its debut with the Nokia 4.2 is dedicated to Google Assistant. The button will have three functions based on the way you press it: Single press, double press and long press. All three will be used for Google Assistant functions, no remapping option is mentioned for now. Additionally, you'll be able to trigger Google Assistant without having to unlock your phone, making it even easier to access it.
A neat feature this Nokia has is a power button with integrated LED light for notifications. This means that no matter which side your phone is facing when you put it down, you'll still be able to see the light when you get a notification.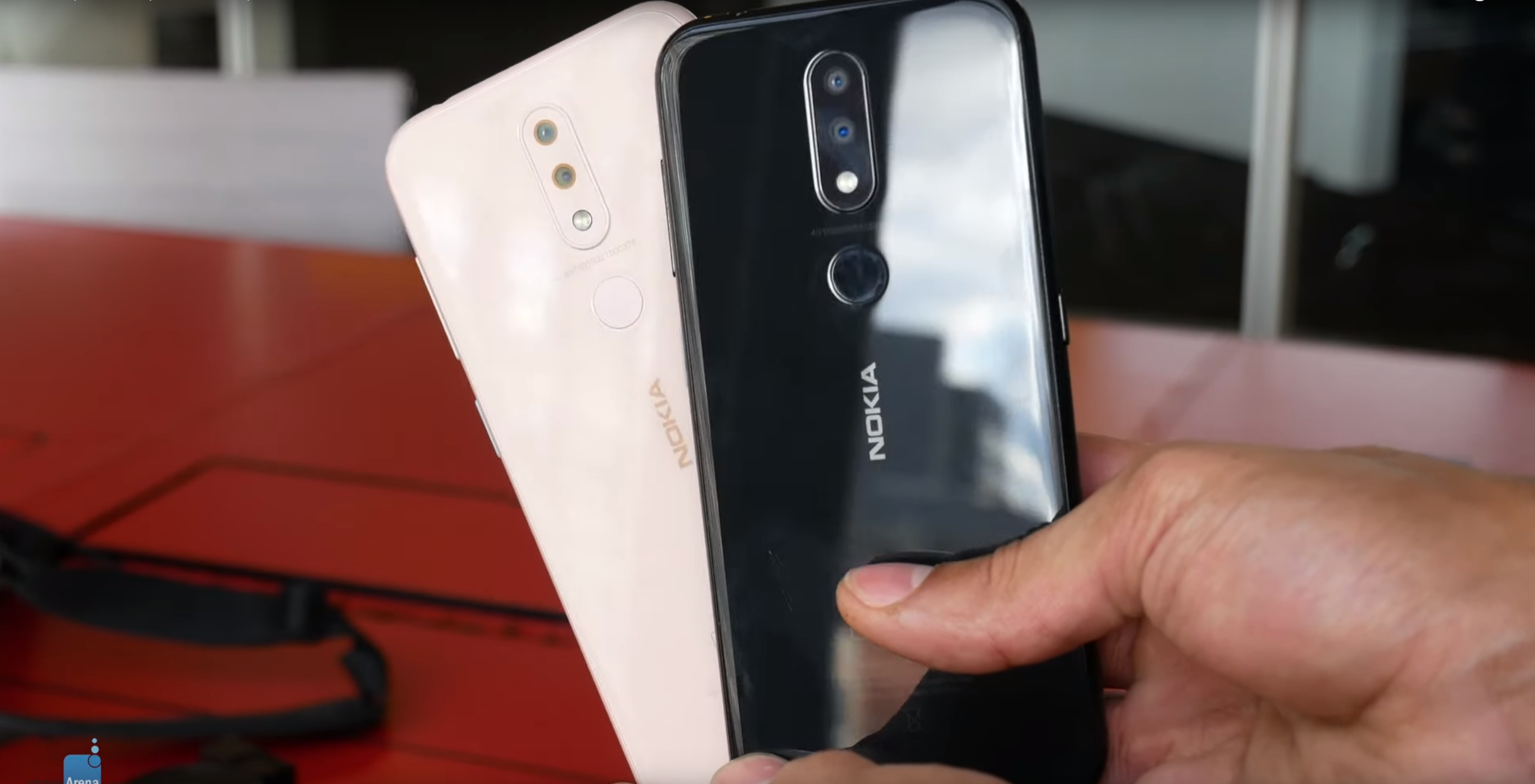 Powering this device is the Snapdragon 439 SoC. If you're not familiar with Qualcomm's lineup of chips, the 439 takes the spot at the lower end of the spectrum, so we shouldn't expect too much from the Nokia 4.2. The chip is paired with 2GB of RAM and only 16GB of storage for the base version, but you can also get it with 3/32GB of each respectively. Luckily, it does have a slot for a Micro SD card that you can use to store the bulk of your data.
The Nokia 4.2 is also part of the Android One program, which means it will receive the latest Android versions for the next two years, guaranteed.
We know you haven't been impressed by any of the specs, but that's because we haven't told you the price yet. The 2/16 version of the Nokia 4.2 starts at just $169, and for $199 you can get the "beefier" 3/32 version. It comes in Black and Pink Sand (you don't see that color every day!) and seems to be a very decent entry-level smartphone all-around.
Now time to take it down a notch…
Nokia 3.2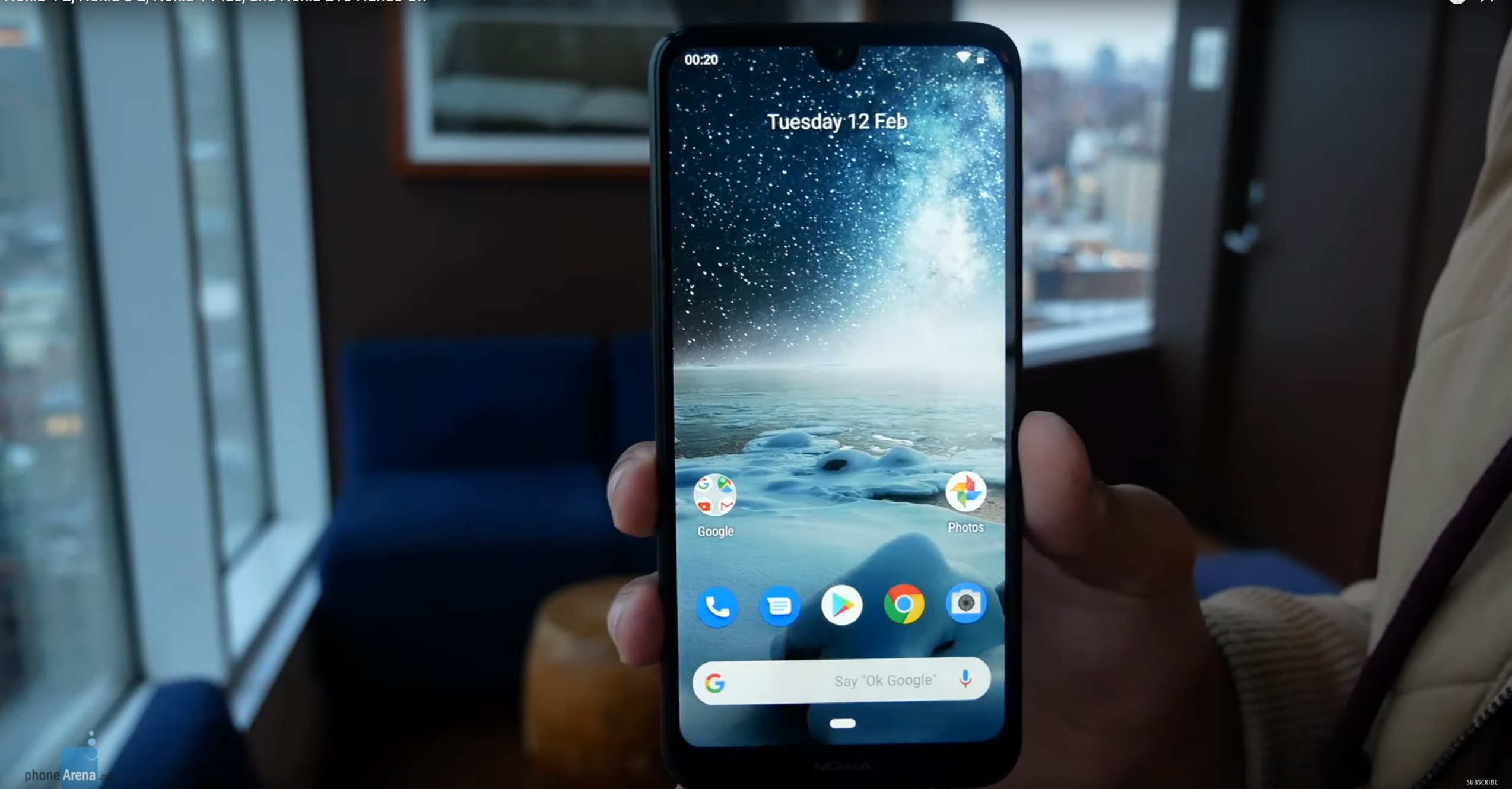 The Nokia 3.2, as you've probably guessed from the name, is a step down from the 4.2, but not in every aspect. While the build of this device is not as premium, with the glass back panel gone in favor of a plastic one, the display is still a bigger 6.26-inch one with a teardrop notch and 720x1520 resolution. The fancy LED-enhanced power button is making an appearance on the Nokia 3.2 as well.

We also get the new Google Assistant Button on this device as well, it appears this will be a common feature on mid-range Nokia phones (the new Nokia 9 doesn't have it). The button provides the same three functions as on the Nokia 4.2, so you'll Google-Fu will be off the charts with this device as well!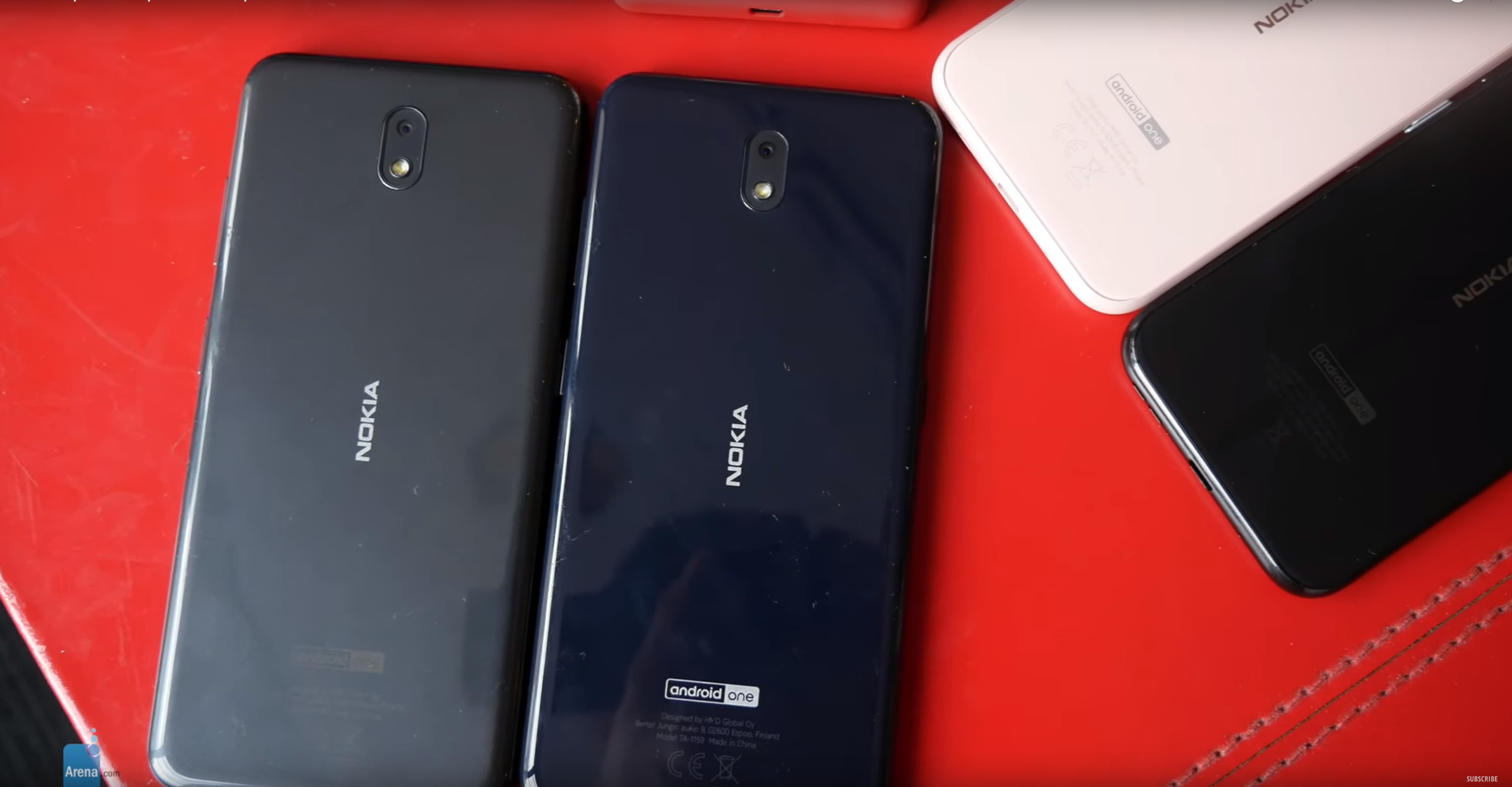 Internally, not much is different either, besides the Snapdragon chip in this one being the slightly weaker 429. At least we don't see a downgrade in the RAM/Storage combos (trust us, that's not out of the question) and it also comes in either 2/16GB or 3/32GB variants, with the option to add more storage via a Micro SD card.
A nice surprise coming from the specs sheet of this device is its 4000mAh battery, a full 1000mAh more than that of the Nokia 4.2. If you're not a heavy user this should translate to a 2-day battery life easily. Thumbs up for that!
Software-wise, it's same old, same old with the Nokia 3.2: Android 9 Pie with 2 years of updates coming to the device.
When it comes to price, we continue removing from the previous phone. The Nokia 3.2 starts at $139 for the base version and again, a $30 on top of that will get you the 3/32GB version. And if you think that's as low as smartphones go, think again, because HMD Global also released today an even cheaper device…
Nokia 1.1 Plus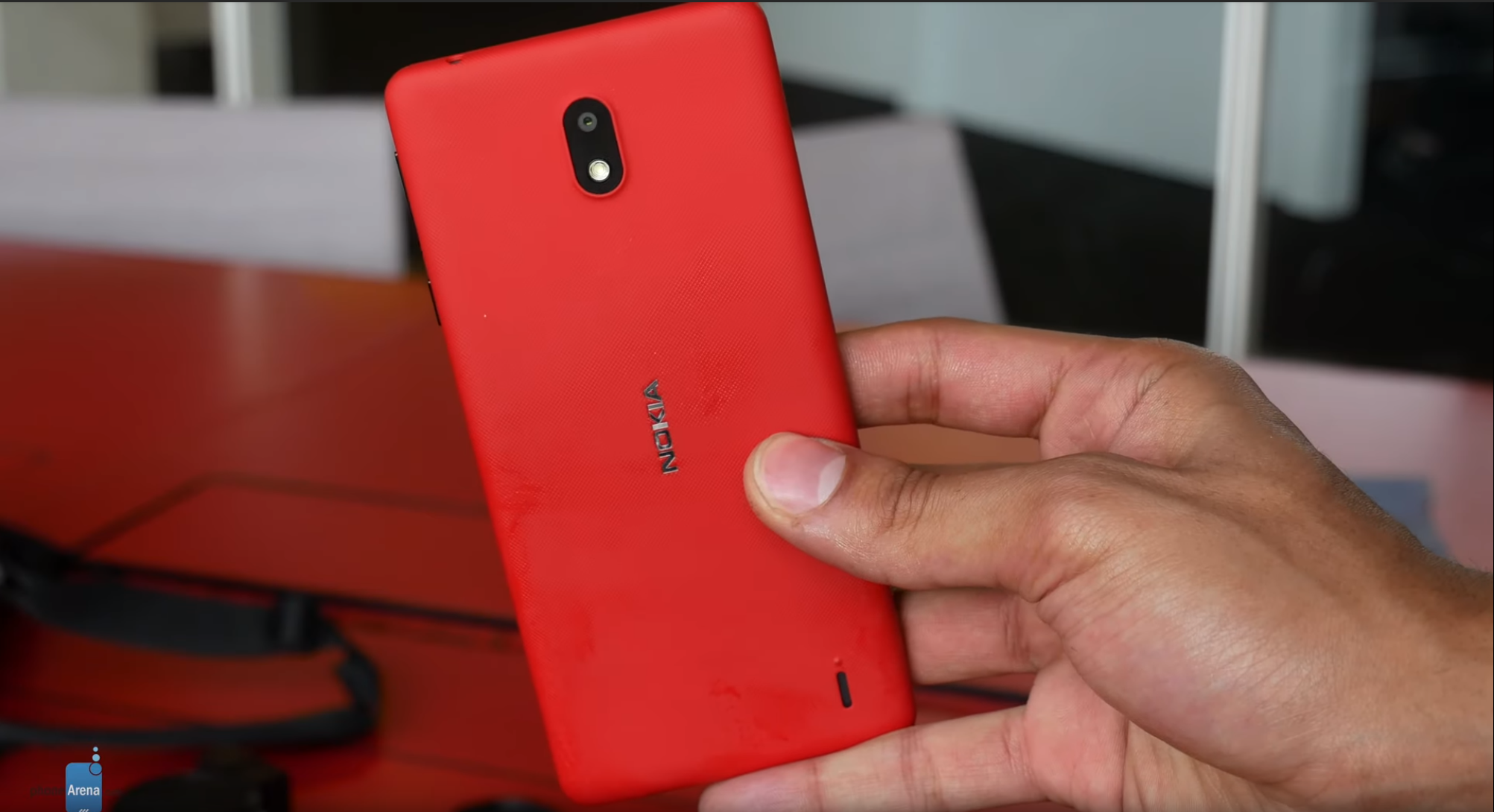 The Nokia 1.1 Plus is the budgetest of budget smartphones. You can tell that immediately just by the software it's running: Android 9 (Go edition). The Go edition is made specifically for devices that have less than 1GB of RAM and offers streamlined versions of Google's own apps and an overall smaller-sized operating system. 1 GB of RAM is exactly how much the Nokia 1 Plus has, and the brain of this budget phone is a quad-core chip coming from MediaTek. Powering the device is a humble 2500mAh battery.
All that is housed in a relatively small body with a 5.45-inch display with proper bezels on top and bottom, but we haven't really expected much else. There's no place for fancy features like LED power buttons or dedicated Google Assitant ones on this phone, it's necessities only for this model. There's not even a fingerprint sensor, but that's what you get for that price.
Speaking of price, how low does this Nokia go? Well, less than a Benjamin, or in other words: $99! It definitely doesn't look like a $100 device, which shows how far technology has come in the last few years. What's even more surprising is that this isn't even the cheapest Nokia phone that was introduced today! We also got this:
Nokia 210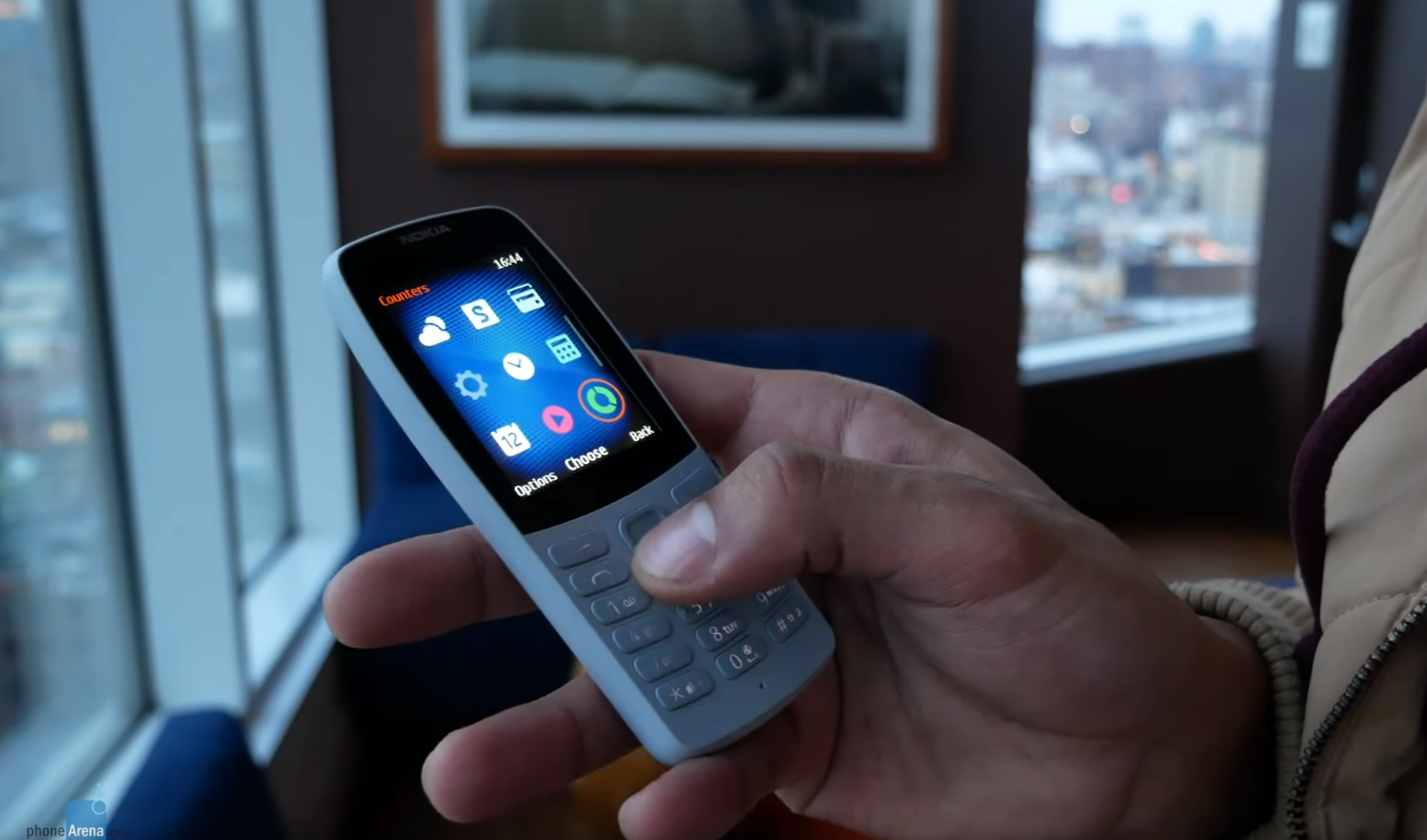 The Nokia 210 is not even an Android phone, as it's pretty obvious by the fact that it has actual keys on the front. It's basically a phone for your very senior grandparent or a kid that hasn't grown to the age when a smartphone would be considered for it. You can talk and you can text from it and the battery will last you a week or two, depending on the usage. That's pretty much all that's worth saying about it.
And this finally marks the end of today's releases from HMD Global. It's safe to say, that in just one day they released a Nokia phone for everyone. That's quite an impressive feat of itself!