Grandma is ill, spends $6000 to block Wi-Fi and cellular signals from entering her home
40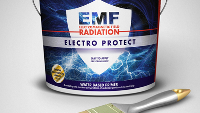 What would you do if you got sick every time you were in close proximity to a mobile phone? Well, if it was one of us, we'd have to look for a new job. And we might not be able to use public bathrooms anymore. For 72 year-old Stefanie Russell, this is actually no laughing matter. The grandmother says that she has a condition that gives her headaches and nausea in the presence of a Wi-Fi or cellular signal.
Even though Russell has not been diagnosed by a physician, she has spent more than $6000 to have her home in the U.K. painted with four layers of special anti-radiation paint. The paint prevents the harmful signals from entering her home. Russell says that her electro-sensitivity prevents her from riding on buses because of the number of mobile devices used on such vehicles.
While Russell swears that she gets ill when in close proximity to cellphones and Wi-Fi signals, there has never been any definitive proof that links the use of cellphones or tablets to serious illnesses like cancer. To make sure that she doesn't get sick, Russell employs a machine that helps detect how many wireless signals are in her area.
Russell is concerned with more than just her own problems. She is planning on touring schools in the U.K. to raise the warning flags about cell signals and Wi-Fi. She wants to give school-age kids early warnings about these dangers. "
This is important – exposing them at an early age is essentially 'cooking' our children
," says the grandmother.
And lest you think that The 72 year-old is a nut job, or off her rocker, she is backed up by Block Radiation's Glynn Hughes. Hughes compares the situation with smoking 50 years ago, when those who thought it was bad for your health were considered crazy. His organization was hired by Russell to help her shield her home from the cell and Wi-Fi signals.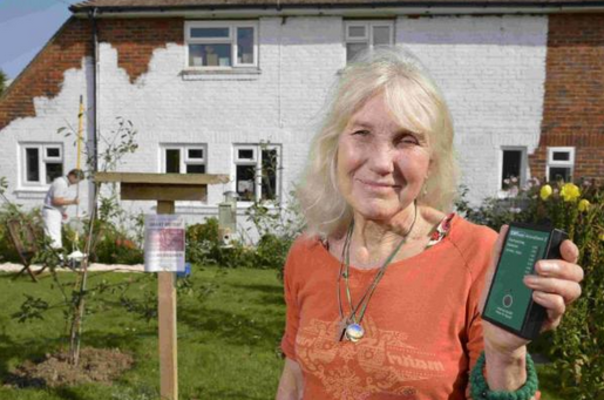 72 year-old Stefanie Russell claims that cellular and Wi-Fi signals make her ill
source:
TheArgus
,
Telegraph.co
via
AndroidAuthority