Got an iPhone? Got lots of money? These $1,000 apps might be up your alley
16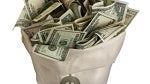 A couple years ago,
we shared some outrageously expensive applications for the iPad
with you. As you can imagine, the collection of super-expensive applications has expanded a little bit, and we though you should know about them.
As you might expect, some of these apps are pure vanity and others actually serve a purpose. Others do not look like they deserve such a high price tag and we included one example below.
Developers make their apps for a number of reasons, and understandably, many of them want to make a little money to support their work. The most common ways for developers to do that are to charge a fee for the application, of which the common costs to the users are between $0.99 and $9.99. Another way is to use an advertising SDK, like AdDuplex, to feed advertisements through the application and allow the application to be downloaded for free.
Then there is this crop of applications, price tag, $999.99. A couple of which might be justified, and others look like a complete pipe-dream. Believe it or not, there are over 30 apps listed for $999 in iTunes. We will let you be the judge.