Google's second quarter earnings rise, stock jumps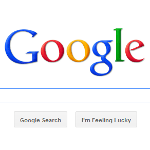 Google reported second quarter earnings Thursday afternoon.
At $2.79 billion, the figure topped last year's $2.51 billion
, but fell short sequentially from this year's first quarter reading of $2.89 billion. Revenue was $10.96 billion, up 21% from last year. Google's profit margin was down, which is something that bodes poorly for future earnings reports. Fully owned subsidiary Motorola Mobility contributed red ink to the tune of $223 million on $1.25 billion in revenue. Motorola lost $86 million on $3.1 billion in sales during Q1.
The Mountain View based company now has $43.1billion in cash and assets and counts 54,604 employees
(34,311 for Google and 20,293 for Motorola)
. In after hours trading,
Google is up $19 to $606
after closing at $593 during regular trading hours. The 52 week high is $670.25.
source: Google via
MobileBurn