Google's new commercial shows the Nexus 4 highlighting Google Now around the world
8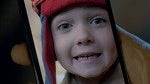 While the Grammy Awards were being presented, Google aired a new commercial showing off the shiny Nexus 4, but really putting the spotlight on Google Now performing a myriad of functions around the world.
Google Now, to put it simply, is pretty awesome and it is a feature that distinguishes itself beyond other "assistants" found on competing platforms because once you light it up, it will proactively work to find information related to whatever activities are going on around you.
For a one minute ad, it covers the bases pretty well. From highlighting the simple things like weather to providing local guides, translation and even setting up 'round-the-world hangout for a dad in Japan and his son in Chicago, Google Now makes it look like it has everything covered.
Indeed, Google Now aims to make your life a little less challenging while you pursue your goals. It is a good thing that Google Now works on multiple devices, otherwise you would still be facing the supreme challenge of finding a Nexus 4.
via:
Android Central