Google's Wallet revenue sharing plan with carriers makes no sense
0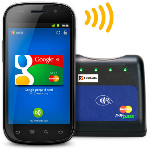 Google seems to be firmly committed to its Google Wallet mobile payment system, and may even be willing to share the cash with carriers in order to push adoption of the platform. Of course, we're not sure that will be enough to drive adoption.
The story comes from Bloomberg, which says that Google isn't happy with the adoption rate of Google Wallet, and is looking to change the strategy. One option being discussed is to give carriers a cut of the revenue as an incentive to choose Google Wallet support over competing mobile payment systems like ISIS or PayPal.
This is an interesting idea, but it doesn't alter the basic fact that Google Wallet can't get on handsets and has extremely limited support from credit cards. Back in September, just as Wallet was launching, Google announced partnerships with
American Express, Visa, and Discover
, but to this day the only cards compatible with the system are Citi Mastercards (and no other kinds of Mastercards). Additionally, Wallet is still only available on 2 devices: the Sprint Nexus S and the Galaxy Nexus (though not all variants). We heard a few weeks ago that
10 more Sprint phones
would be getting the system, but until it can get on Verizon and AT&T phones, we can't see the platform getting too far.
Maybe this revenue sharing will pull in other carriers, but given that Verizon, AT&T and T-Mobile have all
invested heavily in ISIS
, it doesn't seem very likely that Google will get far with this plan.