Google's Project Fi beefs up its cellular service with the addition of a third carrier partner
21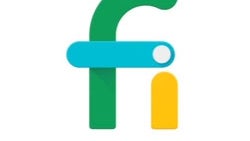 When you're thinking about getting into the cellular service business, size matters. You need bandwidth sufficient to meet user needs, not to mention coverage widespread enough to not leave them searching for a signal when they need it most. As a result, it's little surprise that in the States there's only a handful of big names in the game. When
Google sought to set up shop as a mobile carrier last year
, it made the smart move of not trying to build its own network, and instead lease access to existing cellular systems – why build from scratch when you can use something that already exists? And while this kind of arrangement is nothing new (we call such carriers that operate on an existing network MVNOs), the way Google went about it for
Project Fi
was special because it tapped into not one, but two networks: T-Mobile and Sprint. Now Google's announcing a major expansion as it adds support for a third, bringing U.S. Cellular into the mix.
Project Fi stands out among MVNOs because it's able to intelligently connect to the best network available at any given time, while seamlessly jumping between them. If T-Mobile's signal cuts out for you, a Project Fi phone can keep your connection going by switching to a Sprint tower. Now with the addition of U.S. Cellular to the list of Project Fi's carrier networks, it's like your backup has a backup itself.
While U.S. Cellular is the smallest of the nation's big five carriers, adding it to Project Fi could still be a big win for Google, especially because the company's LTE network operates on lower-frequency 700MHz and 850MHz bands – these have the advantage over higher-frequency bands of penetrating further into buildings and dense urban areas.
Project Fi users will start getting access to U.S. Cellular's network over the course of the next several weeks. They shouldn't notice anything different on their end – except maybe even more reliable cellular signals.
source:
Google