Google's Pichai: AI is one of the most important things being developed by mankind
33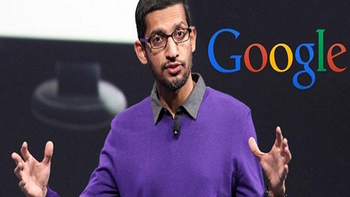 Google CEO Sundar Pichai had some interesting things to say about Artificial Intelligence (AI) while taping a television interview show a couple of days ago. The executive said that "AI is one of the most important things that humanity is working on. It's more profound than, I don't know, electricity or fire." Pichai said that AI could end up helping mankind discover a cure for cancer, or a solution to the world's climate change problems.
When asked about the technology's impact on jobs, Pichai admitted that some people should be worried, but added that in general, the world needs to "embrace the change." He noted that countries that don't find a way to assimilate the latest technologies do not "do well with chance."
Last year, both
Apple's A11 Bionic chipset and Huawei's Kirin 970 SoC featured AI processors
built right in to the component. The actual benefits to the consumer aren't earth shattering yet. For example, on the
Apple iPhone X
, the Neural Processing Unit (NPU) powers Face ID and Animoji. On the Huawei P10 series, the NPU helps automate camera settings and allows Bing's translator feature to work offline. Remember though, that as far as AI is concerned, these are still very early days. And as
more companies like Samsung design AI into their chips
, the number of features powered by these NPUs will multiply.
The interview with Sundar Pichai will be televised on MSNBC next Friday, January 26th, at 10pm EST. Besides Pichai, YouTube chief Susan Wojcicki will also appear. The show is called "Revolution: Google and YouTube Changing the World."
source:
Recode