Google's Nexus tablet might go as low as $149, Asus nixing its cheap MeMo tablet project for it
20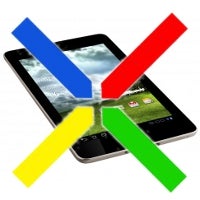 Now this is a nutty rumor, that the eventual
Google Nexus tablet
might retail for $149, but it warms our hearts nonetheless. The newest quoted price range comes from supply chain insiders, and spans to $199, lowering the previous rumored $199-$249 bracket with $50.
If it keeps going like that, we might as well arrive at free in the end. The latest tip about the Nexus tablet also speculates that the
Asus MeMo 370T
, that adorable $249 7" Android slate with Tegra 3 we expected to be detailed at MWC, has instead been terminated, when
Asus got picked by Google to produce its poster kid slate
. Unfortunately the Tegra 3 bit seems to be out as well, which might explain the lowered price.
This supply chain source also mentioned that the cheap Google slate project is a "
done deal
", and even called it the "
Nexus tablet
". Honestly, even if such a thing lacks quad-core CPU, we won't be crying uncontrollably.
Asus makes some of the best Android slates, dual-cores still provide plenty of oomph for its purposes, and at $149-$199 with the full Google endorsement, this thing is bound to disrupt the tablet market.