New Google machine learning method reduces your mobile data traffic by enhancing low-res images
3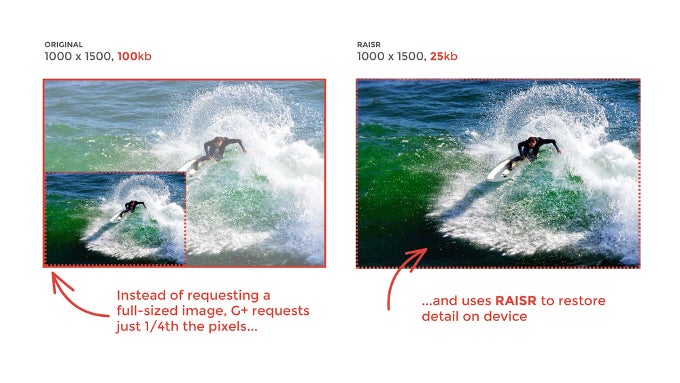 Modern cameras are getting better and better. Contemporary DSLR devices and smartphone cameras alike are capable of capturing ultra-high res pictures, which allow us to see our World in the most detailed of ways.
However, a larger resolution usually leads to a bigger image size, and this fact does increase our overall data usage and the time it takes for a picture to load. You may say that this classifies as a First World problem, but it is a valid concern for many people that live in areas where data plans are pricey, or the internet is spotty.
Fortunately, Google appears to have invented a new technology that may be the salvation to our bandwidth troubles. Called
RAISR
(short for Rapid and Accurate Image Super Resolution), this new technique uses machine learning to produce high-quality versions of low-resolution images. RAISR differs from traditional upscaling approaches, as upscaling usually only adds more pixels to a low-res image, which might produce a less pixelated version of it, but does little in terms of bringing out more vivid and sharp details.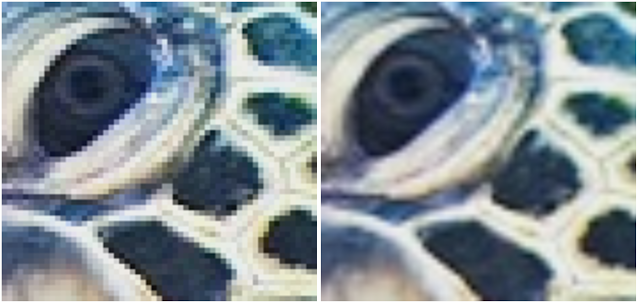 Example of an upscaled image
With this new method, Google takes a completely different approach, as it uses machine learning to train RAISR with pairs of images that consist of a low and high quality version of the same image. The software then finds filters that are selectively applied to each pixel of the low-res version, which produce a level of detail that is comparable to the original.
Google has implemented RAISR in its Google+ app for some Android handsets, and the results have been quite impressive. Essentially, the new method can reduce data usage per image viewed by up to 75%, as RAISR requests a version of the original picture that only has a quarter of the pixels, and then enhances and enlarges it to produce the same quality. On average, this slashes overall bandwidth usage by about a third.
Although this approach is currently in use only with Google+, Google product manager John Nack said that his team is planning to "roll this technology out more broadly". RAISR is already being applied to Google's photo library and is transforming 1 billion images per week, so it could possibly be employed to trim data usage for search results, Play Store graphics, YouTube thumbnails and other Google services.