Google Photos in Japan: Search for cats, by location, jam to Polkadot Stingray
4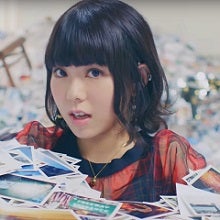 Apps we take for granted in the west are always more interesting on the "other side" of the world, where markets in the far east have a completely different flavor of consumer culture. Japan is such a market.
Very little is not commercialized in Japan, everything from anime, to food, to music, to technology is pushed in ways that seem downright odd to the uninitiated in the west.
Google's latest promotion for Google Photos in Japan touches on all these things, courtesy of a little artistic input from up-and-coming pop-rock ensemble, Polkadot Stingray. For this young band from the southern city of Fukuoka, about 100 miles north of Nagasaki, 2016 was their breakthrough year, rapidly earning fans across Japan and around the world.
The band's frontwoman, Shizuku, puts on a show with a
Sony Xperia XZ
. Of course, what would an internet video be, or what would a Japanese commercial be, without a cat…or food (they love food, and rightfully so).
If you are already a fan of Google Photos, perhaps the only thing you learned was the existence of this spunky quartet, Polkadot Stingray. If you have managed not to look at Google Photos for your Android or iOS device, it is arguably one of those "must have" apps – offering unlimited storage of photos and video (16MP resolution and 1080p for non-Pixel devices), with Google's AI helping to keep things organized by location, people, even objects in the photos themselves.
For the gadgeteers that noticed the "new" Android line-up at the end of the ad, the Sony Xperia XZ you probably already know about. Next to the Xperia, is
Sharp's 507SH Android One
smartphone, Japan's first Android One device. Water and dust resistant, and running a Snapdragon 617 CPU with a 3,010mAh battery, the 507SH can provide up to three days of usage. Being an Android One device, it is not meant to be a flagship, but it is also running stock Android.
The other device shown is the isai Beat, is made by LG, and is a slightly smaller, close relative of the recently released
V20
. With a 5.2-inch quad-HD display, Qualcomm Snapdragon 820 CPU, and dual main cameras, the Beat is no slouch with the specifications. Naturally, all of these are Japanese variants or Japanese exclusive models.
To that point however, just about any device can use Google Photos, enabling the company to feed its AI machine with images from around the world, including all the cats and noodles in Japan.