Google will directly sell Verizon's Nexus One, not Verizon
This article contains unofficial information.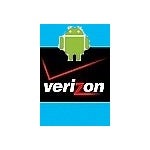 The big news yesterday from Google
was the announcement
of their new
Nexus One
phone for T-Mobile, powered by Android
2.1
. At that time it was also said that the phone would be made avaliable for Verizon Wireless sometime this Spring. We have now received word from Verizon Wireless saying that the Nexus One will only be sold by Google directly, and will not be sold by Verizon stores, on-line, or through tele-sales. So that means that the CDMA/EVDO version of the Nexus One will only be sold by Google on-line, but will work on Verizon's Network. This also means that customers will have to deal with Google and HTC directly for any warranty support related to the hardware, as you will not be able to take the phone into a Verizon store and hope for an exchange or replacement. This would be the first time we've seen a phone sold by the manufacture directly and not by Verizon.
source: Verizon Wireless