Google updates Google Play Newsstand, Movies & TV, and more
3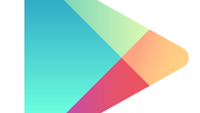 Google updated some of its Google Play apps on Wednesday, adding some new features for Android users. So what's the news from the Google Play Newsstand? How about some new tabs on the "Read Now" menu that provide instant access to sections like business, sports and entertainment. Tap on each category, or swipe between the different sections. Each section has its own color, so that you can tell that you've switched from say sports, to entertainment. After the update, the slide-in navigation drawer now contains "My Library" instead of "My News" and "My Magazines".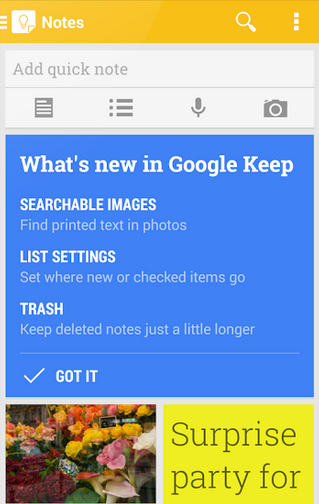 Google Keep receives new features with today's update
Google Play Movies & TV has received an update that takes "
settings
" and "
help and feedback
" out of the overflow menu and adds it to the slide-out navigation window. And on top is the account switcher that allows you to switch your current signed-in account for one of your other various Google accounts. Swiping the screen now allows you to move a movie or television show backward or forward in ten-second intervals. Swipe to the right to move ahead, or swipe to the left to move backward. Or you can swipe and hold to fast forward or rewind until you let go. Will we see something like that for YouTube?
The third and last Google Play update on Wednesday deals with Google's multi-media version of the post-it note, Google Keep. With this app, you can capture notes using your voice, or snap a photo. Use widgets to remind you of things to do, and swipe away completed tasks. You can even add check boxes to a list to turn it into a checklist. With the update, you can now ask for a image-only search. The newly-added Trash View allows you to look at deleted notes for up to seven days, after which they are deleted forever. And with a check-list, any item checked will go straight to the bottom of the list.
If you have any of these apps installed on your Android phone, head over to the Google Play Store where the updates will be waiting for you.
source:
GooglePlayNewsstand
,
GooglePlayMovies&TV
,
GooglePlayKeep
via AndroidCentral (
1
), (
2
)