Google+ updated for iOS and Android with new features for both platforms
10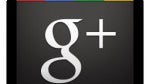 Google has updated Google+ for both iOS and Android and each platform received a goody-bag full of
new features
. For iOS users, we're talking about Snapseed's photo enhancements which allow the user to rotate and crop photos as well as enhance them using Instagram-style filters. You can also adjust saturation, contrast, brightness and more by sliding your fingers up-and-down, then left-and-right. If you want to compare the changes you've made to the original, a single tap will allow you to do so. The update brings all of the basics of Snapseed to the iOS version of the Google+ app.

The iOS update brings Snapseed basics to the app
For the Android version of Google+, the update offers a new stream design for both comment previews and swiping through photo albums inline, more text is displayed up front from both the original message and comments, and with image previews rarely cropped, you will be able to see portrait photos "
in all their glory
". User actions like +1, reshare and comment are now displayed in a manner that makes them
easier to see
. On both desktop and Android versions of the app, you can arrange to have your current location shared with certain circles. When someone with your permission visits your profile, they will see your current location under your name.
Both the iOS and Android app now have the ability to adjust the volume of community posts in your home stream. The update also brings the ability to invite people to a community, or re-share items to a community. Community managers now have member search, content moderation and report-remove-ban support.
For Android, this is version 3.6 and for iOS it is 4.3. Both are free downloads from their respective application stores.
source:
Google

The Android update allows your current location to be seen on your profile