Google turning on swipe navigation in Street View
2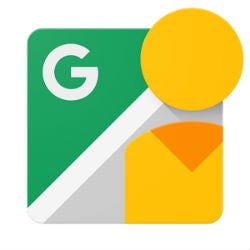 If you've ever used Google Street View, you know how navigation has traditionally worked in the app -- you either continuously tap the arrows or double-tap somewhere down the street in order to make your way along a certain route. If that's too much trouble, maybe you'll just give up and zoom back out to Maps and drop the yellow pegman farther along.
This was a fine way to navigate with a mouse or trackpad, but we all have touchscreens now and it seems Google finally realized that fact. So, Google has started rolling out a new navigation method for Street View: swiping. In general, this just seems like it will make a lot more sense. Now, instead of the arrows, there will be a blue line down the road that you can swipe along. Dragging anywhere away from the line will still move around the camera like usual. And, when you get to an intersection, the line will diverge into the different paths you can take.
It looks like a great system, and should make moving around Street View much more fluid. The motion blur will still be there as you're swiping along, and you'll need to stop in order to have the street fully load in, but that should be fine.
One odd thing is that supposedly while the change doesn't require an app update, it may not be available for those on the Android N Preview. Let us know if you're seeing it.