Google to stop calling games with in-app purchases, "Free" in Europe
22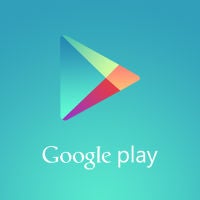 As part of an agreement between Google, the European Commission and its Member States, Google is no longer labeling an app as being free if it contains an in-app purchase. The tech titan is also changing its default setting to make sure that payments are authorized before each in-app purchase is made, unless there is a change made by the phone's user to the default setting.
EU Vice President Neelie Kroes, who is charge of the Union's Digital Agenda, said, "
The Commission is very supportive of innovation in the app sector. In-app purchases are a legitimate business model, but it's essential for app-makers to understand and respect EU law while they develop these new business models
."
Besides not calling games "free" when they contain in-app purchases, Google will author guidelines aimed at its developers, telling them not to promote apps and in-app purchases directly to children. Changes are expected to be made before the end of September. It is not clear whether Google plans on making these changes to its Google Play Store sites outside of the EU.
"This is the very first enforcement action of its kind in which the European Commission and national authorities joined forces. I am happy to see that it is delivering tangible results. This is significant for consumers. In particular, children must be better protected when playing online. The action also provides invaluable experience for the ongoing reflection on how to most effectively organise the enforcement of consumer rights in the Union. It has demonstrated that cooperation pays off and helps to improve the protection of consumers in all Member States."-Neven Mimica, EU Commissioner for Consumer Policy
Apple also is expected to agree to similar changes for the App Store. Unlike Google though, Apple has yet to commit to making changes, although it has said that it will address the EU's concerns. Obviously then, there is no time frame for when we might see action from Cupertino. The EU and its Member States have also invited game developers to join in the conversation.
source:
Europa
via
AndroidCentral