Google to put a label on search results with a 'mobile-friendly' website
4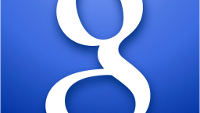 Obviously, when you're using a search engine on a mobile device, it is much easier to click on a website that is optimized for mobile use. Otherwise, you'll be squinting to read the text and looking hard to find links. You will be scrolling left and right in order to read complete paragraphs and sentences. What's a mobile person to do? You can't go through every search result that pops up, looking to find a site that is friendly toward mobile browsers.
Google has a solution. Over the next few weeks, it will be adding a label that will adorn those search results that have a mobile friendly website. This will help you skip sites that use software not always supported on mobile phones, like Flash. Sites using easier to read text and links can be much more easily found by looking for search results with this label.
If you're a developer and have been up nights worrying that your site isn't mobile friendly, you can easily test it out. Click on the sourcelink and you will find further links to Google's
mobile-friendly test
, and the
Webmaster's Mobile Guide
. The latter will give you suggestions on how to make your site more "mobile-friendly". And once you have that mobile-friendly label for your website, you should be able to grab more traffic to your site from those using Google Search on the go.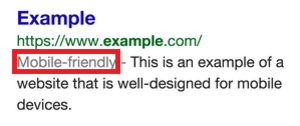 Google will add a label to search results that are optimized for mobile devices
source:
Google