Google to offer wireless service in the U.S., but not to challenge the four major mobile operators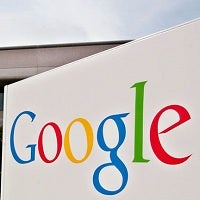 Google executive Sundar Pichai announced at MWC on Monday that Google will offer wireless service in parts of the U.S. However, the intent is simply to work on innovations and new features. Google isn't planning on making a run at the four major U.S. carriers. Still, the move does reveal that Google has ambitions in mobile beyond selling advertising and providing applications. Pichai said that Google will make a formal announcement sometime during the next three months. "
Our goal here is to drive a set of innovations which we think the system should adopt
."
Google will most likely become a T-Mobile and Sprint MVNO. Rumors that
Google was going to become a mobile virtual network operator
, re-selling wireless capacity from the two carriers, started appearing in January. Part of the rumor has Google offering its wireless customers discounted prices on Nexus devices.
Mr. Pichai said that Google would go through T-Mobile and Sprint's cellular networks and hot spots, picking the best signals for routing calls, text and data. The goal is for seamless hand-offs from cellular to Wi-Fi and vice versa in order to prevent calls from dropping. The real question though, is whether this will create bad feelings between Google and Verizon, Sprint, T-Mobile and AT&T.
"This raises another tension point in the new complex friend-and-foe relationship between Google and operators. You have to wonder what the market-wide impact will be."-Rajeev Chand, head of research,Rutberg & Company
source:
WSJ