Google to intro a smartwatch indeed, as well as new Gmail and Maps interfaces
23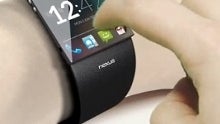 Google's
rumored smartwatch
is real, tip insiders, and has already been showcased at the Berlin, Manchester and Mountain View offices of the search giant. It "
still needs tethering
", mentioned the source. "
It's not a standalone device yet. It needs to be tethered to a smartphone
."
The premise, however, is for the watch to have similar features to Google Glass. "
Functionality will be very much like Glass
," claimed the insiders.
It is not only hardware, though - Google is prepping
interface updates
for the famed Maps and Gmail apps, too, in line with what it's been doing to the desktop versions, namely full screen appearance with floating bars, and hidden menus for Gmail, swipable from the left. Google I/O is just around the corner, so we will know more on Wednesday.