Google takes a bath on Clearwire investment, loses $433.5 million
9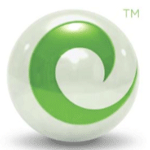 Maybe Google should ask the baby in the crib who does those E-Trade commercials for some investing help. In a recent filing with the SEC, the Mountain View based tech giant said it
sold its 29.4 million shares in Clearwire for $2.26 a share
. The sale brought in $66.5 million out of an original investment made in 2008, of $500 million. The red ink amounts to $433.5 million. While high, it is better than the $453 million loss
originally projected by Google
. Clearwire said it was not involved in the sale, which was done in the open market, and thus refused to comment. For its part, Google did not have anything to say although the filing with the SEC last month said that the company occasionally rebalances its investment depending on its goals and market conditions at the time.
largest shareholder in Clearwire and owns 54% of the company
. In recent months the carrier added $331.4 million of additional funds as part of a round of financing that raised $1.1 billion for Clearwire. Despite raising all of that cash, Clearwire says it will last until the end of this year and will have to raise more funds after that. The problem is that the company is not generating positive cash flow and will remain in a drawdown position over the next 12 months.
source:
WSJ
via
FierceWireless