Google sued over its location tracking activities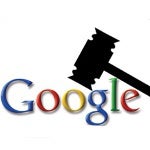 The
location tracking scandal
is in full swing, and the latest twist in it is that two users of the Android-powered
HTC Inspire 4G
have filed a lawsuit against Google. The foundation of their claims is that their phones allegedly tracked and stored their movements "just as if by a tracking device for which a court-ordered warrant would ordinarily be required."
The complaint was filed on April 27 in Detroit. The plaintiffs in this case want to represent other Android users who think Google is violating their rights with its location tracking activities, which may result in a class action lawsuit, similar to the one that was
filed against Apple
for the very same reasons.
The plaintiffs are seeking "at least $50 million in damages and a court order requiring Google to stop tracking its products' users."
Google refused to comment on the lawsuit.
Both Apple and Google are to testify in a Senate hearing concerned with consumer privacy on mobile devices. The hearing is scheduled for May 10.
In an e-mail dated April 27, the Mountain View-based company's spokesman Chris Gaither said that lawmakers don't have to be worried about Google's collection of data, stating that "we provide users with notice and control over the collection, sharing and use of location", while adding "any location data that is sent back to Google location servers is anonymized and is not tied or traceable to a specific user."
source:
Bloomberg