Google sued over Street View photo of peeing Frenchman
21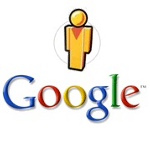 After nearly a week of intensive stories emanating from
Barcelona and the 2012 MWC
, we have a story that is strictly from the lighter side of the news desk. It seems that a man who wants to remain anonymous (and you will understand why shortly) was photographed by Google for the tech giant's Street View. Call it kismet, Instant Karma, a major coincidence or just plain old bad luck, but when the photographer pressed on the shutter, the image he got for Street View shows this anonymous Frenchman peeing on his courtyard on his own property.
Despite having his face blurred by Google, the man said that he became the "laughing stock" of the town and sued Google in an Algiers court. The man is seeking the removal of the image from Google and 10,000 EUR (approximately $13,000). This pisser of a case was called "
implausable
" by a Google attorney. The man's attorney, Jean-Noel Bouillaud, said his client is asking for the name of the village to not be published by Google. The blurry photo shows an individual urinating in a garden in the village in the west-central Maine-et-Loire department. "
My client lives in a tiny hamlet where everyone recognised him
," said Bouillaud, adding that his client was on his own property and that the gate to his garden was closed when the photo was taken.
We can imagine how Google's attorney's are responding to this case. From battling Apple's well educated lawyers in richly decorated courtrooms, litigating matters that could be worth
hundreds of millions of dollars
to their client, to working in a courtroom that we can visualize with a large spinning ceiling fan, litigating a case worth less than their monthly retainer. Couldn't you see the plaintiff's attorney asking his client to show the judge how he, uh, was
watering the plants
when he was photographed.
While the ruling could go either way, we are trying to track down the validity of the rumor that if the Frenchman wins, he will ask his pals to sing in court, "Urine the money".
source:
Physorg.com
via
Gizmodo