Google splits maps and commerce units, moves Jeff Huber to the X Lab
6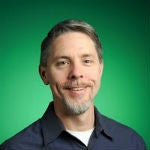 Spring cleaning isn't quite over for Google, it seems. CEO Larry Page has gone to work again to try to streamline the company (and beef up the X Lab). The newest report says that Page has decided to split up the mapping and commerce units at Google, and transfer the ex-head of that once combined unit, Jeff Huber, to the X Lab.
So, the mapping and commerce units had been one, but now Page wants the mapping division to be part of the search division, and commerce will combine with the advertising division. Jeff Huber had been the head of the joint "Geo and Commerce" division, but he will now be working in the X Lab. This also means that Udi Manber, who has been Google's head of search since Marissa Mayer left to become CEO at Yahoo, will be taking over the mapping unit, and Susan Wojcicki, Google's head of advertising, will now be in charge of the commerce unit.
This move by Page follows yesterday's surprise move to have
Andy Rubin step down
as head of Android, to be replaced by Sundar Pichai, and the not-so-surprise announcement that Google is finally killing off
Google Reader
. Now, we just wait and see if the spring cleaning is done at Google.