Google shuts down its Device Assist Android app
7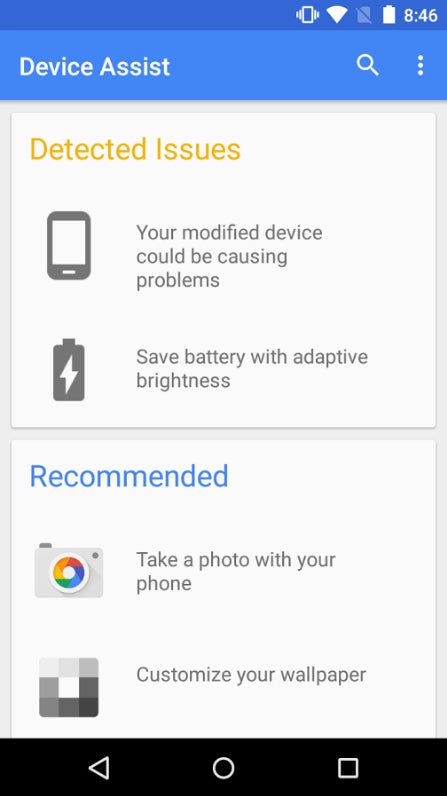 Almost two years ago, Google released a free
Device Assist app
for select Android phones and tablets (running at least Android 5.0 Lollipop). If you didn't get the chance to try the app, you won't be able to do it from now on, as Google removed it from Google Play, and is no longer interested in supporting it.
Definitely
one of Google's less known
(and less used) apps, Device Assist tried to assist users in finding and solving various issues on their phones or tablets. It could also provide weekly tips on how to improve performance or find new Android features. The app was available only on Nexus, Android One, and Google Play Edition devices, but it seems that it simply wasn't as useful as intended, being installed on less than 500,000 devices (that's a very low number for a Google app).
If you already have Device Assist installed on your Android phone or tablet, you can still use it, and even see it in Google Play - although there's probably not much that the app can help you with.
Device Assist isn't the first, and almost certainly not the last app or service that Google is discontinuing. But we guess this is for the better, as the company needs to concentrate on things that people actually find useful.
source:
Google
via
Android Police