Google says Daydream VR probably isn't compatible with today's best phones
24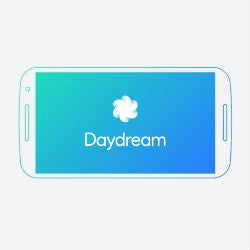 One of the many interesting announcements at Google I/O was the
Daydream VR
plans. Google laid out the hardware requirements and performance necessary for VR to be viable on mobile devices. Unfortunately, the requirements Google put forward may be too high even for the best phones on the market today.
Clay Bayvor, Google's head of VR, said flat out that "there will most likely not be any 'retroactively' Daydream-ready phones" and that the best option for those out there who want a Daydream-ready phone would be to "hold off for a few months" in order to make sure your device is ready for VR. Of course, developers still need something to work with so Google does recommend the Nexus 6P for development purposes, but even Google's flagship apparently won't be compliant for the consumer-facing VR experience.
The reason for the trouble is that Google wants to make sure devices are unquestionably ready for VR, because otherwise it would not only pull users out of the experience, but it could contribute to
motion
sickness. So, devices need to have very high resolution displays with ultra fast refresh times in order to minimize latency, and motion tracking also needs to be finely tuned to make sure the on-screen experience follows you in the real world.