Google responds to the Pixel 2 XL screen controversy
34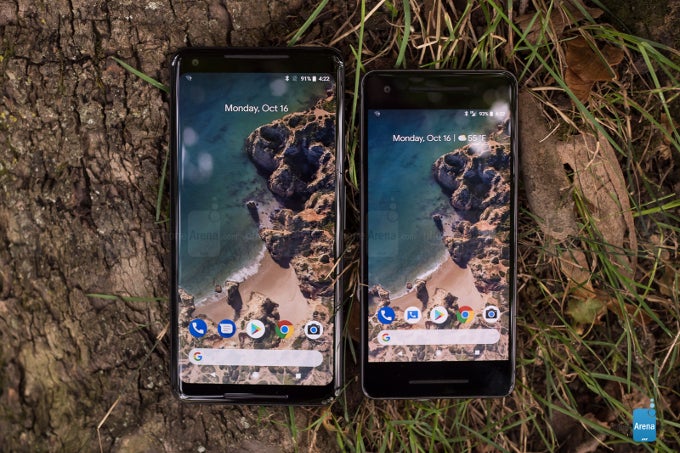 Ever since people started getting their retail units of the
V30
and review units of the
Pixel 2 XL
, Reddit and XDA forums became abuzz with complaints that there is something amiss with LG's P-OLED panels that both phones carry.
Starting with subdued colors, and continuing with blotchy, non-uniform pixel brightness, grainy texture while scrolling, and very pronounced "blue tint of death" when you at the phone from the slightest angle, various issues have been noted in forum threads. previews and final reviews alike. Google came out with a statement to explain the pale coloring, but is mum on the rest of the issues:
We know some people prefer more vivid colors...
We designed the Pixel display to have a more natural and accurate rendition of colors this year but we know some people prefer more vivid colors so we've added an option to boost colors by 10% for a more saturated display. We're always looking at people's responses to Pixel and we will look at adding more color options through a software update if we see a lot of feedback.
Even if you boost the screen colors of the Pixel 2 XL in "vivid" mode, the testers claim, they still remain lifeless in comparison to, say, Samsung flagships' default mode, or even to the retail V30 units. Moreover, no amount of software updates can fix irregularly lit pixels resulting in scattered brightness spots, which is likely a result of the active matrix passing more current than needed to light up some individual pixels, but we'll take a deeper look at the displays on the retail units, and let you know if there are any issues you can't live with (unlikely).
LG's P-OLED screen tech stands simply for plastic OLED, one with an underlying polymer instead of rigid glass substrate, allowing for thinner, more flexible displays, which is what Samsung also uses for the curved screens of, say, the
Note 8
and
S8
. That being said, though, the quality of those plastic OLED screens depends on many other input components like the plastic compound mixture used, the type of organic materials used for the LEDs (especially the blue pixels which degrade the quickest), and even the sub-pixel matrix arrangements. LG doesn't have the years of extensive experience Samsung has with flexible OLED displays in retail handsets, and it might be that their P-OLED technology needs further fine-tuning and improvements to reach its true potential.