Google reports third quarter net of $2.97 billion
25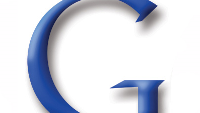 Despite a $248 million operating loss that was Motorola's contribution to the third quarter, Google reported net profits for the period of $2.97 billion. That is a 36% increase from the $2.18 billion net profit that Google scored last year. Revenue rose 12% to $14.89 billion and operating income, at $3.44 billion, showed operating margins of 23% Earnings per share rose 34% from $6.53 a share to $8.75.
Motorola's revenue of $1.18 billion accounted for 8% of Google's revenue, down from the $1.78 billion that accounted for 13% of its parents top-line last year. In the 2012 period, Motorola posted an operating loss of $192 million.
Paid clicks from ads rose 26% year-over-year in the third quarter, and rose 8% sequentially from the second quarter. The cost to Google for each click dropped 8% from the 2012 quarter and 4% from the second quarter of this year. This is positive for Google as it means that money is coming in much faster than it is being used to acquire business.
Excluding one time charges and the like, Google earned $10.74 a share for the third quarter, beating analyst's estimates of $10.34 a share. After hours, Google shares are up over 8%, or $73, to $962.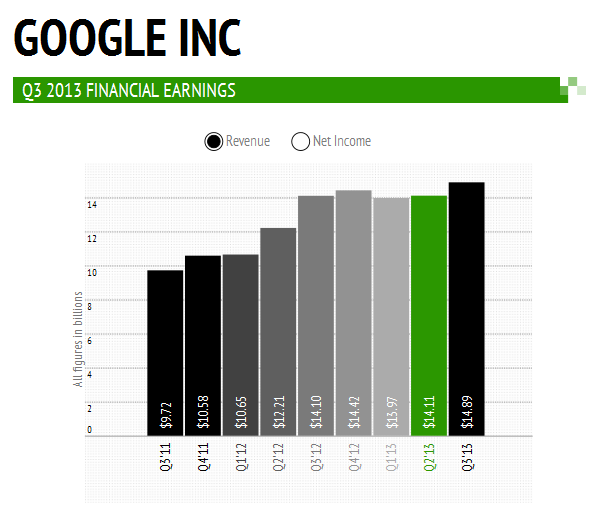 Google's earnings per share
source:
Reuters