Google removes changes made to improve battery life on Wear OS preview beta
2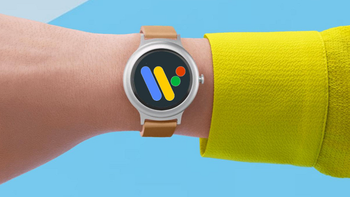 When Google wanted to extend the battery life of smartwatches running on Wear OS, it came up with a plan. Qualcomm's new wearables chip would conserve battery life, and receive help from the reduced background activity of apps on Wear OS. But after gathering feedback from developers using a beta version of the preview software, Google decided to forgo the changes which returned the Wear OS preview beta for developers to its previous state.
Unlike Android P, which limits the background activity of smartphone apps that are used the least, the change to Wear OS blocked all jobs and alarms from apps in the background no matter how often they were being used. While Google does plan on eventually implementing the same App Standby Buckets process seen in Android P for Wear OS, it needed to reverse the changes made in order to soothe aggregated Wear OS app developers.
"From the outset of the Wear OS by Google developer preview, battery life has been a major focus area. When we talked to the developer community, the update that attracted the most feedback was the disabling of alarms and jobs for background apps. After listening to developer feedback and reviewing the battery statistics, we are reversing this change. This should be reflected in all connected Wear OS preview devices, so there is no need to reflash your device."-Google
In some ways, Google needs the Wear OS developers more than it needs to appease customers with longer battery life; after all, not having the necessary apps that consumers are accustomed to using has killed off platforms before (right, Microsoft and BlackBerry?).