Google purchase of Motorola Mobility awaiting Chinese approval
2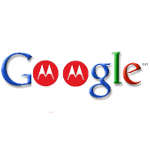 Google's $12.5 billion purchase of Motorola Mobility has received
clearance from the U.S. Department of Justice
, the
European Union
and a number of other regulatory agencies that you've probably never heard of. However, both companies are still awaiting the approval of China's anti-trust agency. According to a filing made Monday by Motorola, the agency has extended the second phase of its investigation which could mean more delays.
While Motorola and Google still expect the deal to close in the first half of the year, they said that neither could give assurancethat the deal will get green lit in China. The
deal was announced last August
and is seen as a way for Google
to bolster its patent portfolio
by purchasing all of the protected technology belonging to Motorola Mobility. At the time that the deal was announced, it was believed that the latter owned 17,000 patents.
source:
SlashGear