Google promotes goat simulator games for Android
15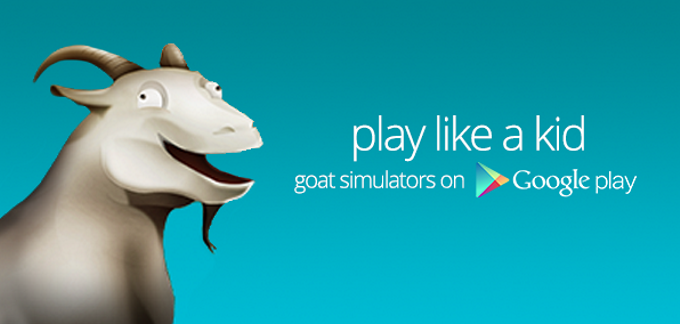 Time and time again, various new games become hugely popular against all odds. It happened with
Flappy Bird
earlier this year, and now it looks like another game that wasn't supposed to be a hit is quickly turning into one.
Called Goat Simulator, the game that we're talking about was initially developed as a joke project by Sweden-based Coffee Stain Studios. It was released for Windows, Mac and Linux this April, and became the company's best-known title. Now, four months later, lots of Goat Simulator clones are available for Android. Google seemingly likes the idea of this game a lot, because it took to Twitter to promote all "goat simulators" that can be downloaded on Google Play (via the first source link below).
Goat Simulator is dead easy to play. The game is somewhat like a skateboarding simulator, but there's obviously no skateboard in it: all you have to do is control a goat and wreak havoc around you. Sounds like fun? Try the game - either the original, or the army of clones - and let us know!
Various Goat Simulator clones are also available for iOS in the App Store.
P.S.: at the moment of this writing, there's no official Goat Simulator game available for mobile platforms.