Google patent could mean that future Pixel phones will sport a rear touchpad
14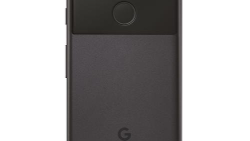 Google has received a patent for a feature that could allow future Pixel models to sport a touch sensitive surface on the rear cover of the phone. Or, Google could license the patent to phone manufacturers. Google writes in its filing, "It would be advantageous to have an improved touch sensitive surface that offers additional modes of operation." This rear touchpad could handle many different tasks depending on the app or operation that the user currently has open.
For example, if a music app is open, the rear touchpad would control music volume. If the browser was in use, the rear touchpad could allow the user to zoom in and out or scroll through web pages, all without having to touch the front screen. Photos could be looked at while using the rear touchpad to navigate the photos.
In addition, a "gesture" area on the back of the handset could allow the user to make a circle with their fingers and automatically open a certain app, run a specific feature or handle a function. The user could decide which gestures would be used for specific functions. For example, the phone could be programmed to open the camera by drawing a "C" with the fingers, while making the aforementioned circle could toggle on and off Wi-Fi. The Pixel already has a similar feature with its rear-facing fingerprint scanner. When you use a swipe gesture on the scanner, the notification shade on the front of the device can be controlled.
Google filed for this patent almost exactly a year ago, and the USPTO published it last week. Of course, there is no guarantee that this will find its way onto a Google Pixel handset, or any handset for that matter.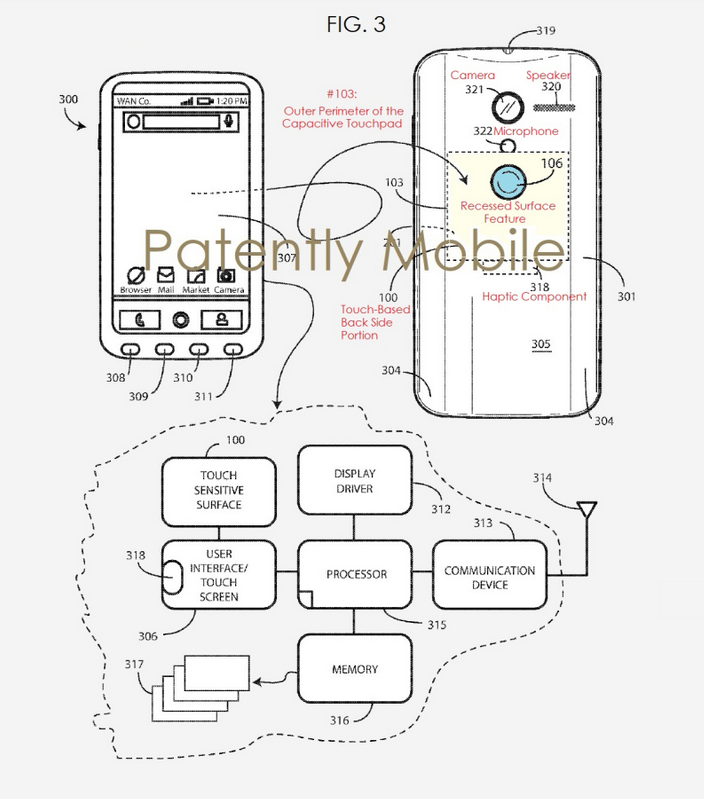 Google receives a patent for a rear-facing touchpad
via
PatentlyMobile