After 10% stock decline, Apple is now worth less than Google parent Alphabet
25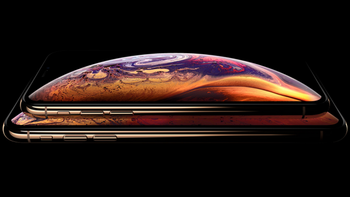 If there is one thing that Wall Street loves, it is predictability. So when year-after-year-after-year Apple continued to meet or exceed its own expectations for iPhone sales, the stock kept rising. But if there is one thing that Wall Street hates, it is a nasty surprise. So when Apple announced yesterday after the stock market closed that
lower than expected iPhone sales in China would lead to lower than expected fiscal first quarter revenue
, the stock was pounded. Hard. First in after hours trading, and then this morning.
With Apple's shares down nearly 10% today to $142.60, the company, once worth over $1 trillion and the most valuable public company in the world, is now valued at $677 billion. And that means that Google parent Alphabet, with a market cap of $715 billion, is now worth more than Apple. So are Amazon ($738 billion) and current leader Microsoft ($750 billion).
Taking a huge bath today is famed investor Warren Buffet. His investment vehicle, Berkshire Hathaway, owned nearly 5% of Apple at one point. His losses today on Apple's shares alone are estimated to be as high as $3.8 billion.
And for Apple investors still in the stock, the bleeding might not be over.
According to CNBC
, Goldman Sachs analyst Rod Hall compared Apple to Nokia, one time King of the smartphone industry that was dethroned when it became dependent on customer upgrades that never came because of a slowing economy. Hall also said that based on demand in China for the iPhone, Apple could cut its fiscal year 2019 estimates again.
"Nokia saw rapid expansion of replacement rates in late 2007 that was well beyond what any linear forecast would have implied. Beyond China, we don't see strong evidence of a consumer slowdown heading into 2019 but we just flag to investors that we believe Apple's replacement rates are likely much more sensitive to the macro now that the company is approaching maximum market penetration for the iPhone."-Rod Hall, analyst, Goldman Sachs
Apple is expected to report results for its fiscal first quarter (2019) on February 7th. It will no longer report sales figures for the iPhone, which makes it more important that Apple make announcements like the one yesterday in order to keep investors informed.