Google may soon launch a Workshop to make a custom Nexus cases and live wallpapers
6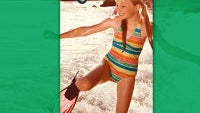 Official accessories for Nexus devices have been very hit-or-miss over the years. Some, like the Nexus 10 covers, or the Nexus 5 cases have been nice and released in a timely fashion. Others have taken months to arrive, if they arrive at all. But, that doesn't mean Google is giving up. In fact, it looks like Google is planning to create a Workshop (tentative name) for Nexus cases and live wallpapers.
The idea appears to be sort of a beefed up version of what you can currently find with Nuvango (née GelaSkins), which offers custom wallpapers and skins/cases for various devices. According to the rumor, Google has already built the web apps to design your cases and live wallpapers, but is still in the process of deciding if the project is worth pursuing. The basic idea is that you will be able to create your own case or live wallpaper in two ways - with a custom map or a photo.
The map option is tentatively called MapMe, and would allow you to choose a place for your design. Google will suggest the place where you're located, but you should be able to choose just about anywhere that may be special to you. The other option is called Moments, and is a fairly standard photo uploading tool to make your own design. Right now, it looks like the feature is only being tested for the Nexus 5, but it could certainly cover more devices when it launches, although it is likely that it would only cover the newest Nexus devices and maybe Google Play edition devices at the most.
Recommended Stories