Google may soon kill Google Voice and fold it into Hangouts
38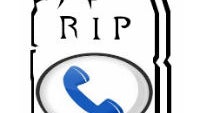 Google Voice has always been an oddity of an app. Diehard users love it, and often complain about how Google hasn't really done much to support the service (which still can't handle MMS for most users, and is limited to the U.S. only). On the other hand, many people don't know or care what Google Voice is because there is rarely any news about it. But, no news may be good news, because there is a new report that says Google Voice may soon be killed off.
It has been clear for a while now that Hangouts is seen as the unified communications platform for Google as we move forward. Hangouts has already taken over the instant messaging duties from Google Talk, the group messaging tasks from
Google+ Messenger
, and it has become the default
SMS handler
app for Android devices. Soon, Google Voice may be added to the list of services absorbed by Hangouts.
A new report is suggesting that possibly even within the next few months, Google Voice may be killed off and its functionality could be folded into Hangouts. The interesting thing here is that this could actually mean a new feature that wasn't present in either mobile app before: VoIP calling. Google Voice is a passthrough service, meaning that Google calls the number you want and calls you and connects the two in the background. It is not a VoIP service which would simply initiate a straight call over a data connection. And, Hangouts does video or audio chat between users, but not VoIP calling. But, when combining the two services that could change, and that could even be a change that would be made available to iOS users (assuming Apple approves the update).
The details are all very limited right now though, but it does sound like the functionality of Google Voice won't disappear, just the standalone app. Given the timeline of "the next few months", we're assuming that if this is all true, it will be part of the Google I/O announcements, and possibly even be connected to Android 4.5 KitKat, which has been rumored for announcement towards the end of June. We'll have to wait and see though.