Google may provide free or reduced-rate international roaming with its wireless service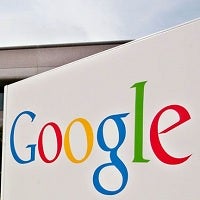 While Google has sewn up
its MVNO arrangements
with T-Mobile and Sprint, and we wait to see what will be in store for prospective customers, it looks as though Google wants to ensure its customers have the ability to roam internationally.
The Telegraph reports that Google has an idea to create a global MVNO, with a flat customer rate anywhere in the world. Google is reportedly discussing service agreements with Hutchison Whampoa, the Hong Kong-based conglomerate that owns the "3" brand in the UK and Europe, as well as significant telecommunication holdings in Asia.
In the United States, the focus for Google will be to have its customers use Wi-Fi networks wherever possible, while the Sprint and T-Mobile networks pick up the slack where that is not possible. Hutchison Whampoa is also looking to reduce or remove roaming charges for its own customers, making a partnership with Google attractive.
Sources are pointing out that an agreement between Google and Hutchison Whampoa is not likely to lead to Google offering a similar MVNO service in the UK or elsewhere in Europe as is pending in the United States.
sources:
The Telegraph
via
SlashGear