Google may have a difficult time exposing the Nexus One over in China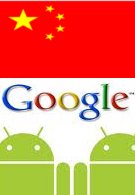 Recent events involving Google's plan to stop censoring search-engine results in China may prove to have a long-lasting impact on the potential future sales they might get with the Nexus One. At its worse, the search giant can shut down its web site locally which in turn will prevent them from selling their new mobile phone in the world's largest market. In light of the situation that's culminating, Google is overlooking phone sales in favor of free speech – which ultimately would strengthen their overall brand identity across the world. If they plan on shutting down the Chinese site of Google, it will clearly hinder them from exposing the handset and kill its potential distribution channel. China plays a key role in the global landscape of mobile phones – it's home to 738 million mobile phone subscribers versus the 276.6 million in the US. With those figures, it tremendously will impact sales from every angle it's analyzed.
Motorola and Apple, who already have an established relationship in China, may plan on capitalizing if Google goes through with their decision to cut ties with the country. Already surpassing the 100,000 mark in iPhone sales in the country, the loss of Google wouldn't pose to make much of a difference says Andy Hargreaves; who is an analyst at Pacific Crest Securities Inc. Motorola has gone on to say that "they will continue to work with its partners to provide all the needed support, toolkits and distribution opportunities necessary to ensure that they can profitably bring Android applications to market in China." Although Google would seemingly miss out on sales opportunities if they pull out of China, the world's perception of the company will increase – thus increasing customer loyalty.
HTC Nexus One Specifications
|
Review
source:
BusinessWeek